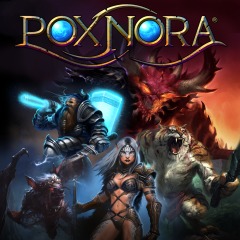 Pox Nora
link
link2
Commands armies fantastic creatures, spells of devastating power and conjure ancient relics to the enemy in Pox Nora destroyed. Immerse yourself in this online collectible, turn-based strategy game. 

Fight against other players in our competition ranking or discover adventure in our extensive range of single player story driven campaigns. Earn rewards and unlock content by opening packages or finished certain runes on the Rune Forge. 

Collect cards and build your own decks with one or more of the Pox Nora's 8 unique factions, from tinkering dwarves from the fortress to the Skywing Dragons of the dunes and the tentacle-occupied Firk the marshes, there's something for everyone!
Available for Cross-play on PS4 system and 'PS Vita' system. 
This material has the following language support: English