We at Geeks For Your Information are very pleased to announce our 


O&O Defrag 24 Professional

Halloween 2020

Giveaway!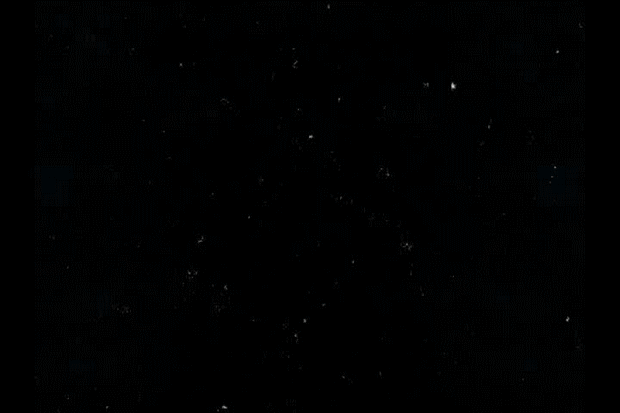 We would like to thank

O&O Software GmbH

for sponsoring the giveaway prizes.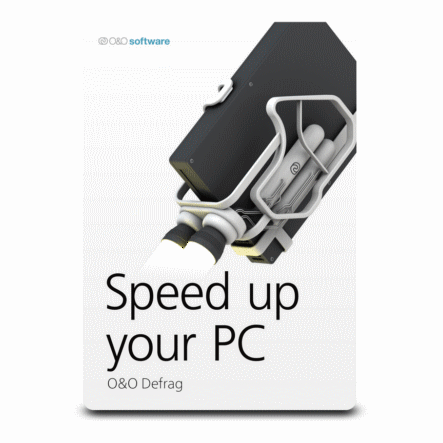 Overview
O&O Defrag 24 Professional Edition
not only speeds up systems, extends the life expectancy of hard disks and provides increased security but it can now also optimize and speed up PCs and servers over a Smartphone or Tablet! It is for the first time a Hybrid solution acting as a desktop solution and web app simultaneously. 
It is particularly with older systems where significant improvements in performance can be achieved using O&O Defrag, which often postpones the need to acquire a new PC for a long period of time. This not only saves money but also substantial resources.  
Getting started with O&O Defrag 24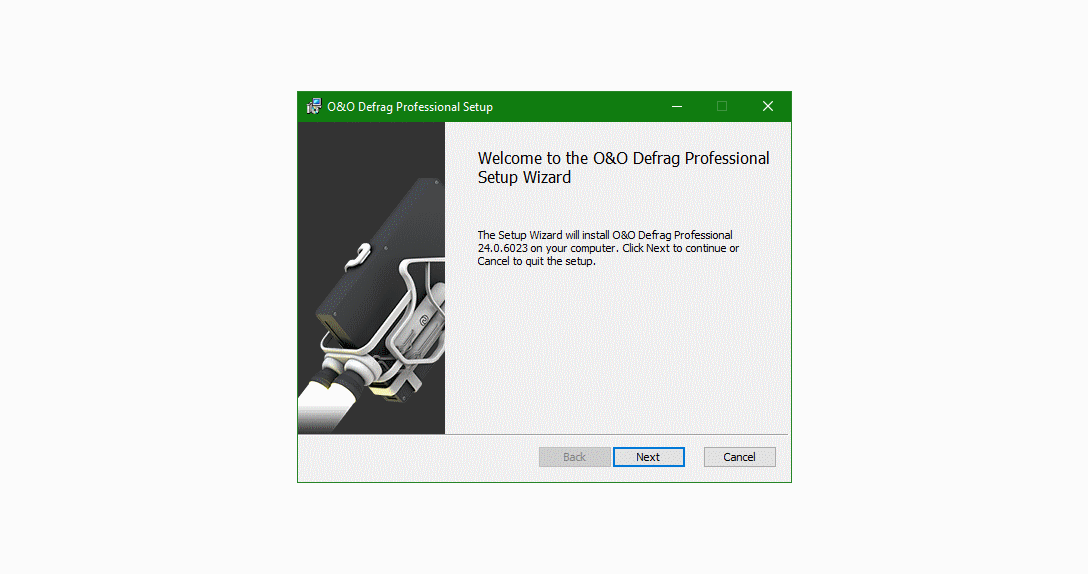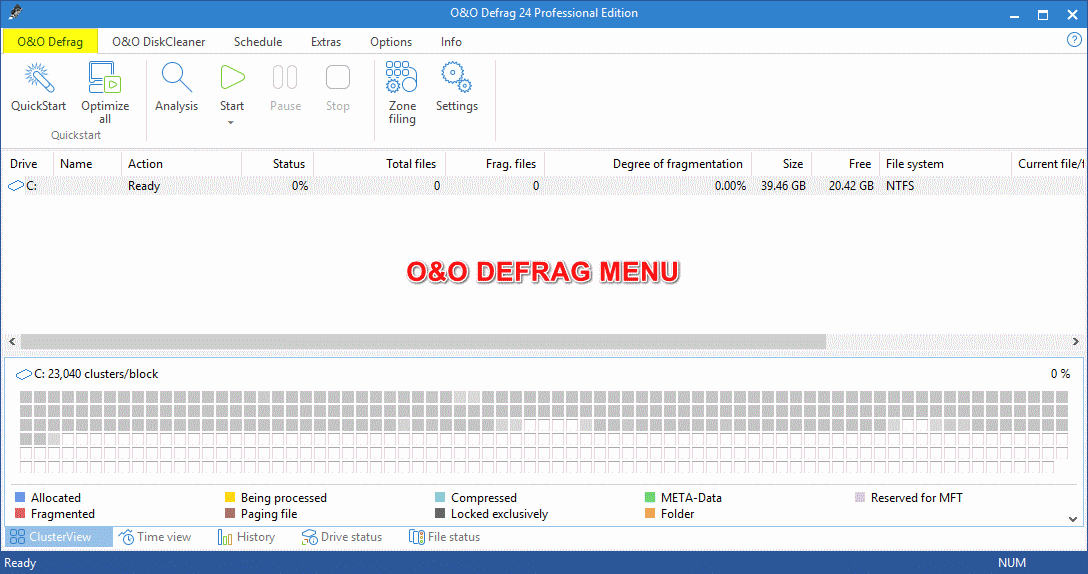 For years O&O Defrag has extended to loyal users around the world significant improvements in performance particularly with older systems postponing the need to acquire a new PC for a long period of time thus substantial savings on money and resources benefits all users. 
O&O Defrag has clear graphics that display which defrag action has led to which optimization success.
SSDs save file fragments on up to 10 memory cells. The
SOLID
method
(new)
defragments these file fragments so that only one memory cell will need to be read in the future. And it does so by going easy on resources and hardware. SOLID can be used on both SSDs and HDDS.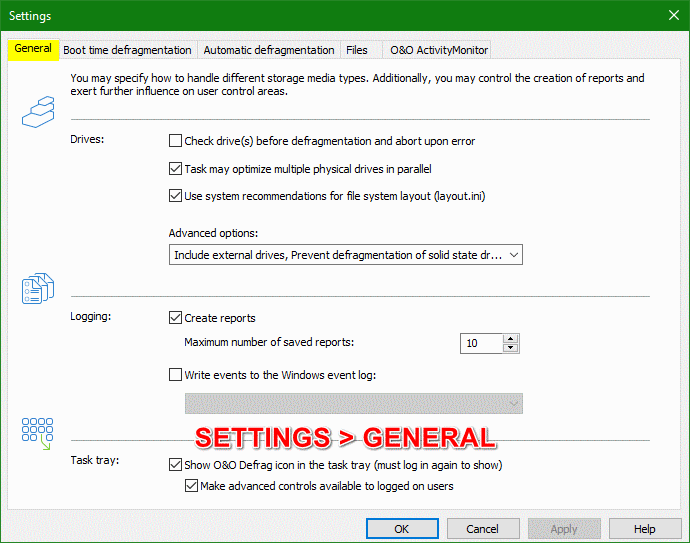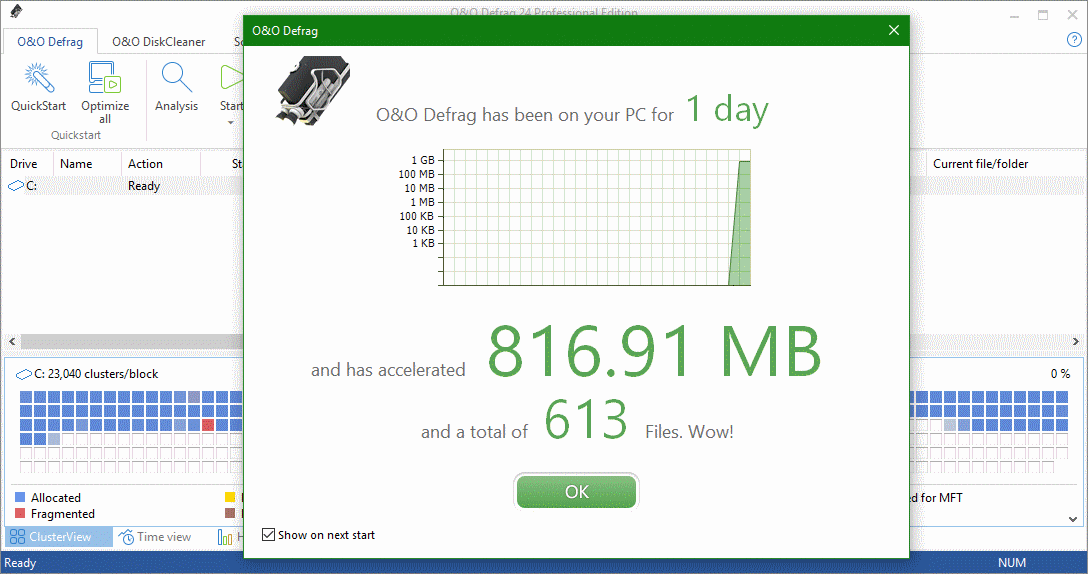 O&O Defrag deletes the unused disk space upon request. This prevents confidential content of unsafely deleted temporary files being accessed by others. Users of virtual machines and Storage Area Networks
(SANs)
know the phenomenon:
The amount of data remains the same, but the memory for the virtual container increases
. O&O Defrag combats that – the container size decreases due to the optimization and thus corresponds to the actual memory usage. In addition, the stored data from virtual machines and SANs are then defragmented.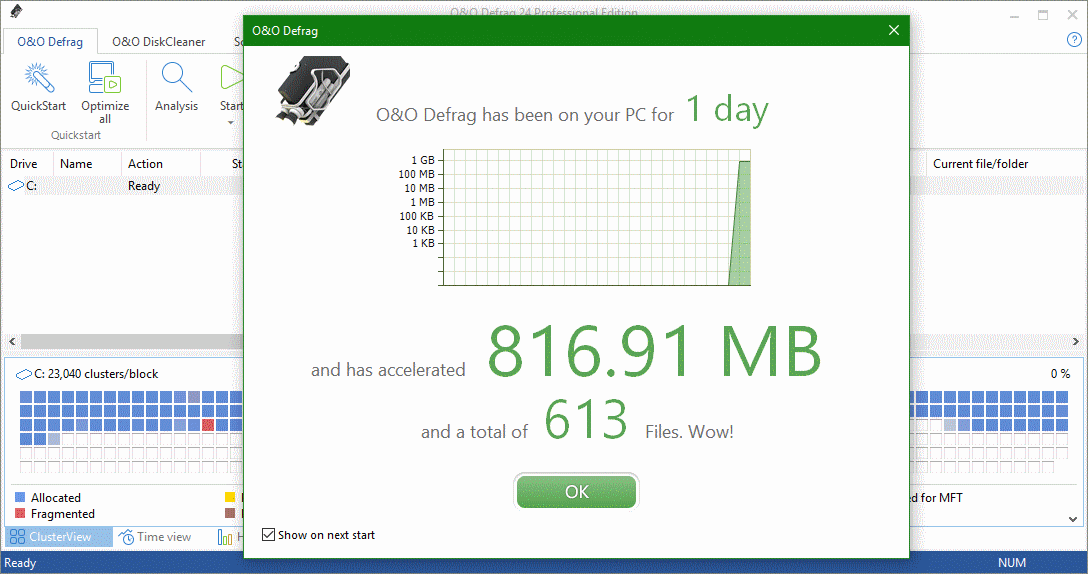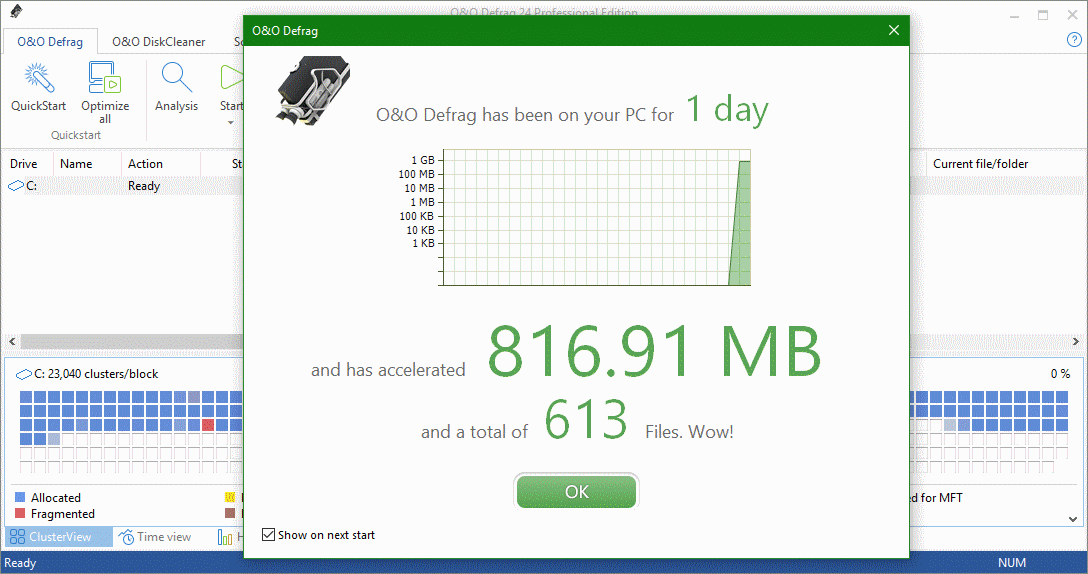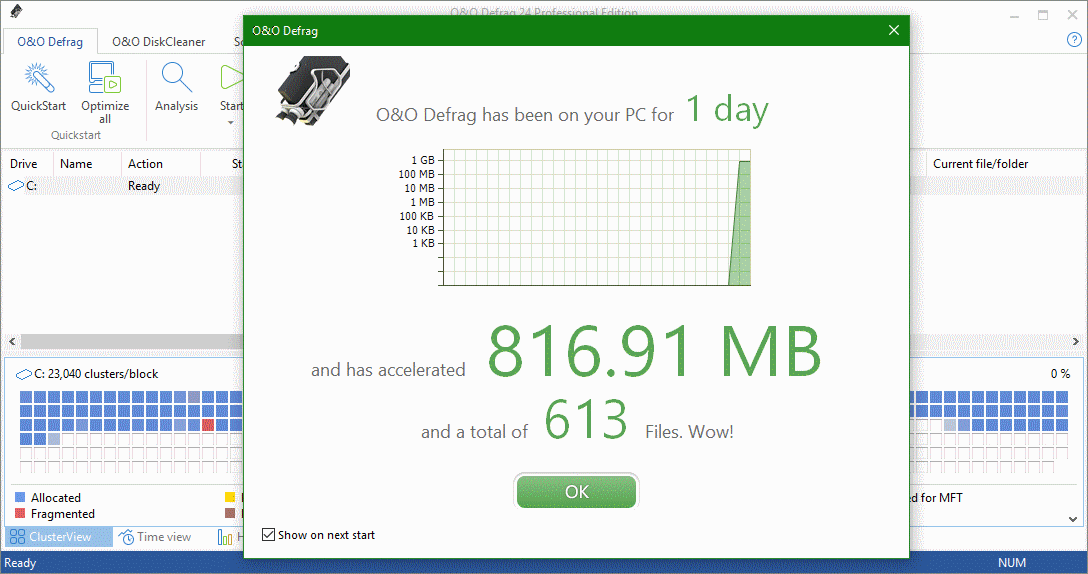 As soon as mobile systems such as Notebooks or Netbooks are no longer connected to external power sources, the defragmentation is interrupted so that the full battery power is available for mobile workers.
Features at a glance
"Install & That's All"



After installation, no further settings need to be configured. The program selects and implements the defragmentation method best suited to the system.



SOLID/Quick



This method, developed specifically for SSDs, performs a superficial optimization of the SSD, such as erasing the free space. This method is gentler and faster.



SOLID/Complete



This method, developed specifically for SSDs, is a thorough optimization of the SSD.



ClusterView with SSDs



In order to represent the degree of fragmentation of an SSD, the ClusterView now maps the logical structure of an SSD so that, accordingly, 6 blocks are combined into one.



O&O DiskStat



O&O DiskStat provides you with an overall view of just how your hard disk is being used. It lets you track down those files and folders that are taking up too much space on your hard disk, and causing your computer to slow down. You can sort by category, file type, view them in Explorer and export them as a table. A further major function to speed up your systems.



Fragment Filter



Fragment Filter to identify the most fragmented files on a drive



O&O DiskCleaner



O&O Defrag offers a convenient tool with O&O DiskCleaner that searches for and removes temporary and unnecessary files that consume space and increase fragmentation.



Lifetime Performance Statistics



You can see in detail the lifetime performance statistics of O&O Defrag, from the moment you bought the program to the current moment. These statistics show you just what O&O Defrag is doing for your PC, and exactly what it has already achieved so far!



Deletion of free space



Deletion of free space for increased protection of privacy. O&O Defrag lets you overwrite free space to make sure data you previously deleted can never be recovered. O&O Defrag not only increases your computer's productivity but protects your data from unauthorized access. All that in just one program!



Thin Provisioning



Optimize systems with Thin Provisioning. This feature enables O&O Defrag to reduce and optimize the actual memory usage of virtual machines and drives on SANs. The main attraction here is the combination of this new feature with defragmentation. Let O&O Defrag automatically prevent storage overload and unwanted disclosure of data after every defragmentation!



History



Thanks to clearly displayed statistics, you can tell what effect a regular defragmentation is having on your system and you can track the success over weeks and months. You can monitor how many files have been optimized and how many excess file fragments have been put back together. Based on this, you can then adjust your settings to match the defragmentation to your computer habits in order to get the best possible results.



Defragmentation summary



The new defragmentation summary shows the difference a defragmentation makes; after each defragmentation run you will be shown the drive's allocation before and after optimization by O&O Defrag.



Live Update

 

Automatic updates to most recent program versions The live update feature helps you make sure you are always working with the most current version of O&O Defrag. No re-registration or manual installation required: O&O Defrag handles this all for you.



Simplified user interface



The user control was adapted to the most frequent application cases, so that the most important jobs will be executed intuitively. All basic control possibilities, as well as the unique functions of O&O Defrag can be accessed with just one click.



QuickStart wizard of O&O Defrag



The QuickStart wizard allows you to automate defragmentation with just a few mouse clicks right after the first start of O&O Defrag or at a later time. Once defined, you will never have to worry about the optimization of your hard disk again. Everything will be handled by O&O Defrag in the background. The default settings we propose are adapted to the needs of most our customers.



O&O ActivityMonitor



The O&O ActivityMonitor periodically determines the system load. It controls the performance demand of O&O Defrag during a defragmentation and adapts it to the current state. You can thereby work undisturbed while your system is being defragmented in the background.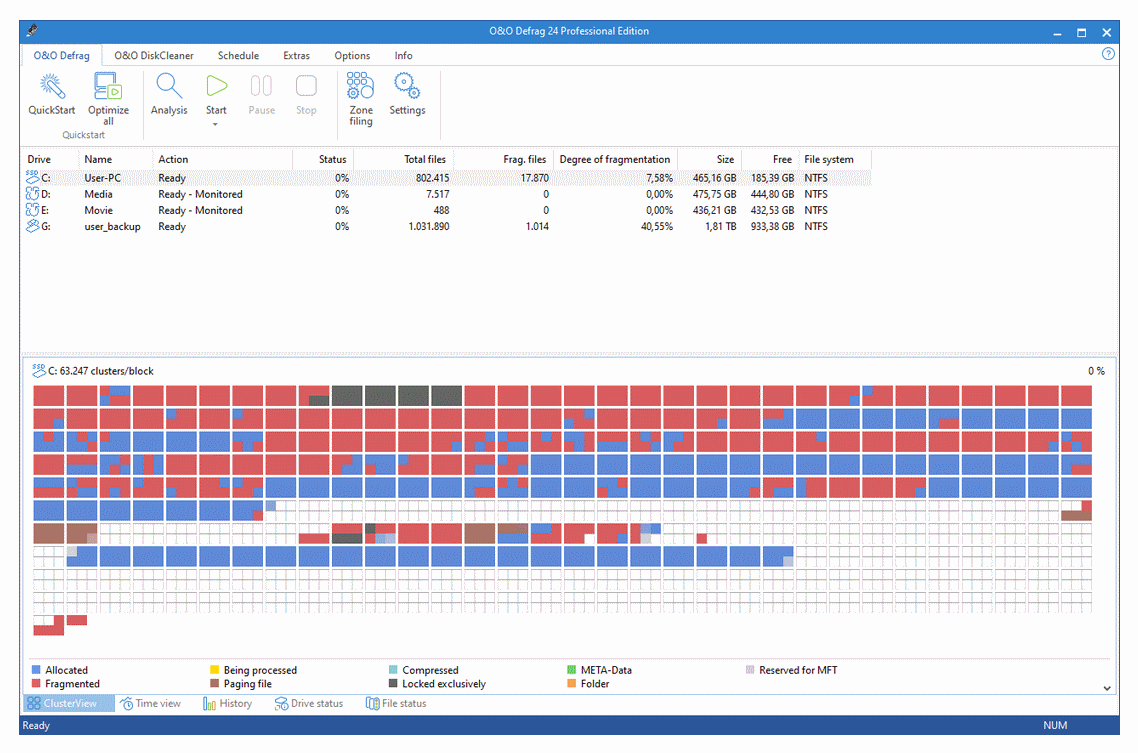 Compare Editions
O&O Defrag is available in three (3) versions:  
O&O Defrag Professional Edition

O&O Defrag Workstation Edition

O&O Defrag Server Edition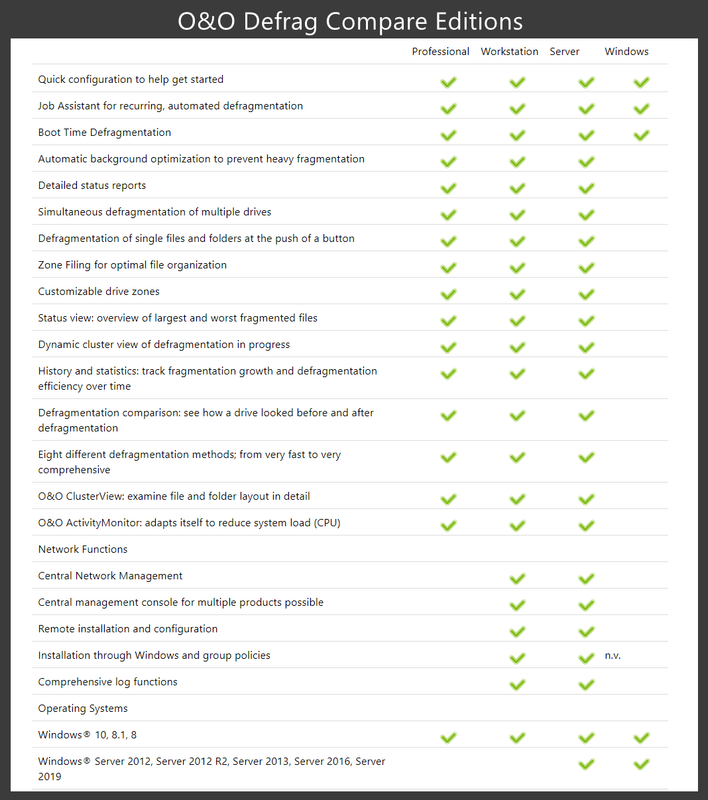 Latest version build is O&O Defrag Build 24.0.6023 (15-September-2020)
New: O&O Defrag supports Windows Compact OS
Many new things have been added to the O&O Defrag engine that make using it, especially under Windows 10, even better. That's why version 24 now supports the Windows 10-integrated feature for compressing system files so that more space can be kept free.
New function "Install & That's All"
With O&O Defrag, we present our "Install & That's All" function, a world's first! Especially now, with many of us working from home, the reliable and optimal performance of our PCs is more important than ever. Time is also of the essence. That is why we have developed "Install & That's All". All you have to do is install the program and O&O Defrag does the rest, fully automatic, in the background and with no impact on your system. It saves you the time and stress of configuration, letting you focus on the important things.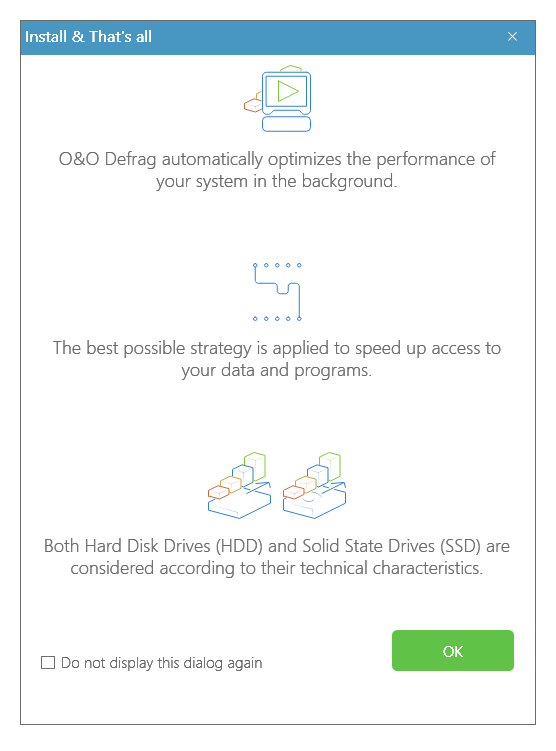 New: Defragmentation method SOLID/Complete and SOLID/Quick
By customer request, O&O Software has developed the defragmentation method SOLID in order to offer the user a choice adapted to his or her needs:
(a) SOLID/Complete
, and
(b) SOLID/Quick
. Both methods sustainably extend the life of the SSD but differ in terms of the duration and protection of the hardware.
SOLID/Quick
is the gentler and faster method,
SOLID/Complete
leads to a more thorough optimization of the SSD.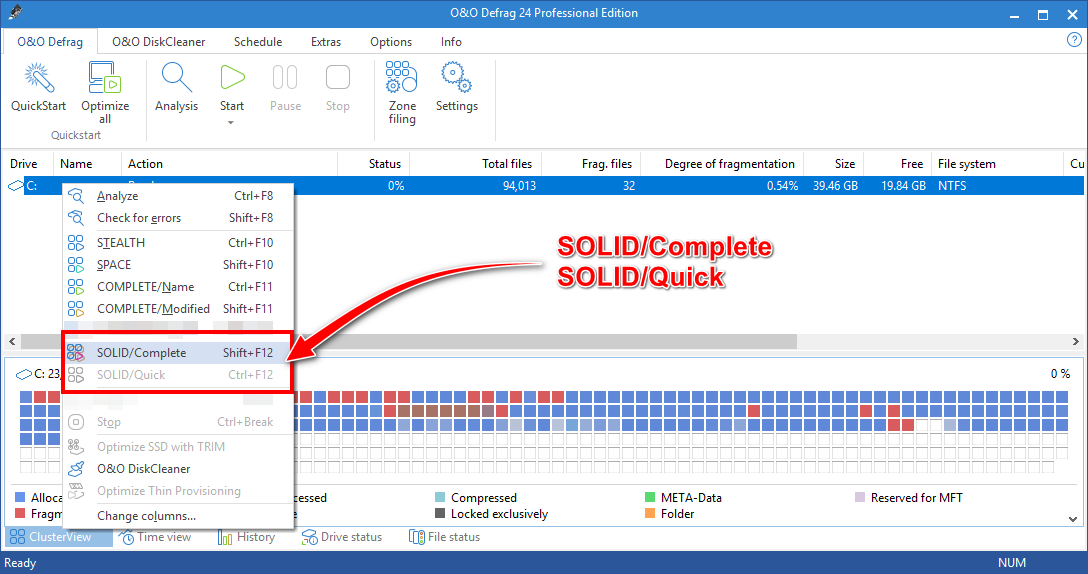 O&O DiskCleaner
The brand new in-built O&O DiskCleaner searches for and removes temporary and unnecessary files that are taking up memory and increasing fragmentation. O&O DiskCleaner also increases the security of your data, as private content
(e.g. Thumbs.db, copies of documents, drafts of emails, Dumps)
will no longer be kept as copies in unnecessary system files.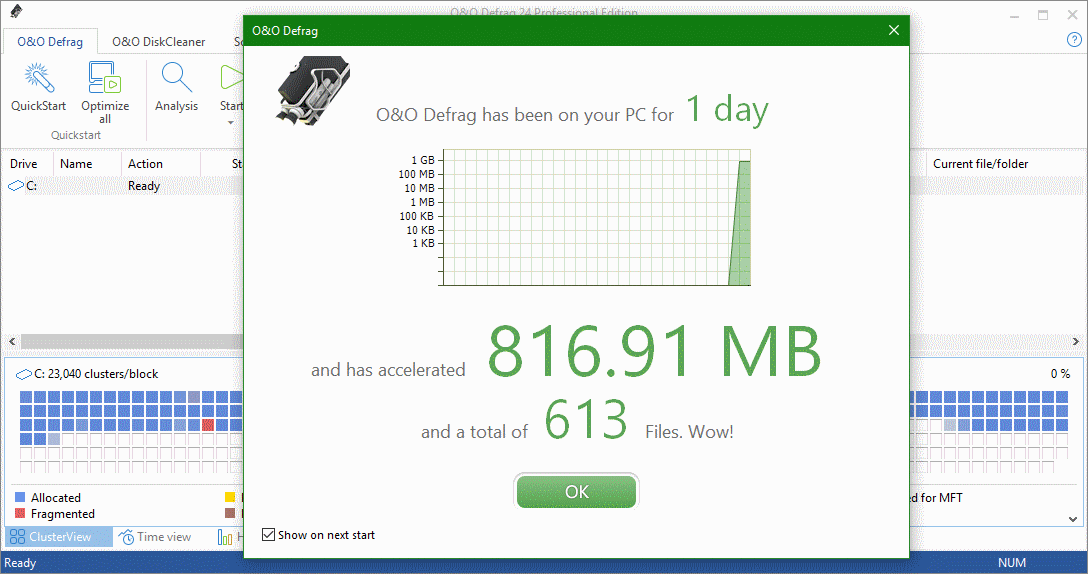 Automatic background defragmentation
Automatic defragmentation can be configured with just three clicks and optimizes your disks behind the scenes with no negative impact on your computer's performance. You can set O&O Defrag to run defragmentation at a certain level of fragmentation, on particular days of the week, or whenever your screensaver is being used. Defragmentation can be paused and resumed whenever you want because O&O Defrag automatically recognizes where defragmentation was interrupted.  
O&O Software licenses for this giveaway/contest
O&O Software GmbH has provided Geeks For Your Information Forum five (5) licenses of O&O Defrag 24 Professional Edition as

Halloween 2020

giveaway/contest prize
(license prizes are lifetime / version limited)
To boost forum participation/contribution, all who wish to participate MUST have created a minimum of

1 thread and 3 posts

(threads in sections: (i) Giveaways / Contests (ii) Deals and (iii) Geeks FYI > Feedback are NOT INCLUDED).

Entries not meeting the requirement will be deleted.

WE WILL BE CHECKING!
1. Please answer the question below.  



"Share feedback about O&O Defrag and why do you want to win a license of O&O Defrag 24 Professional?"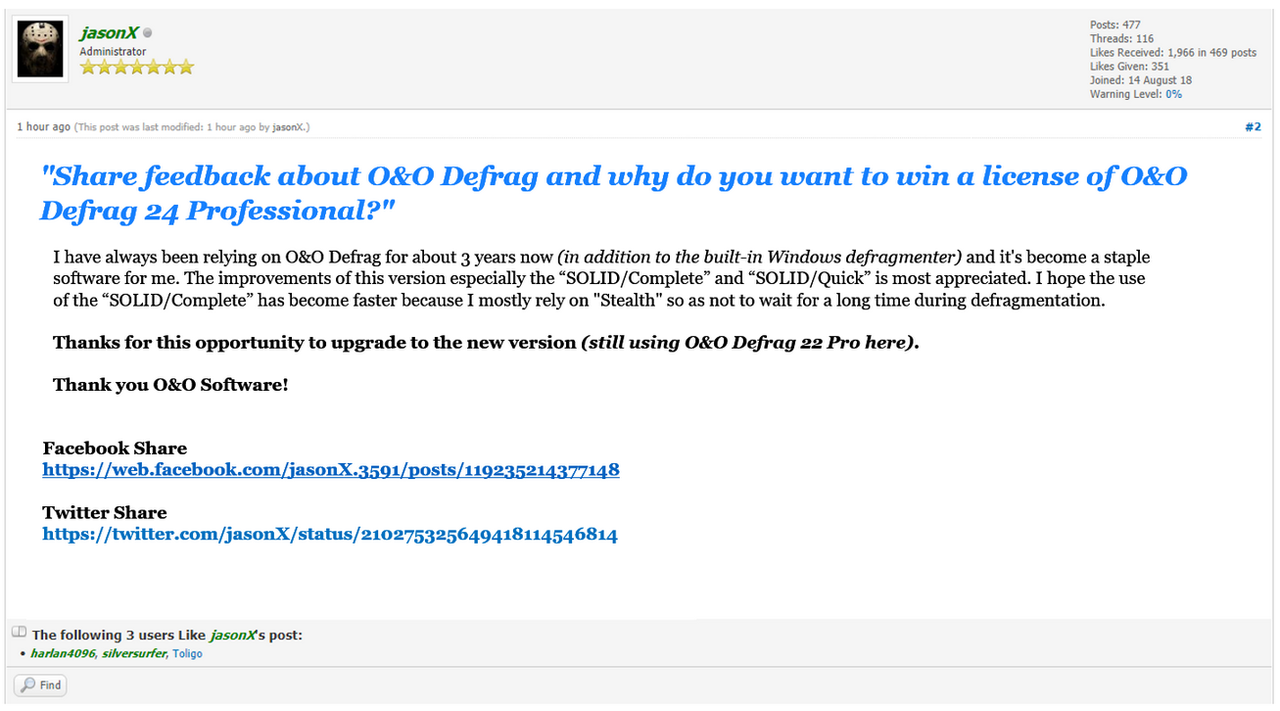 2.

REQUIRED:

Please share this giveaway by pasting the code below in your Facebook/Twitter/Google+ Account.  

(Share is

NOT

limited to popular social media sites like Facebook, Twitter, Google+, and Instagram.)
Code:
Geeks For Your Information Forum O&O Defrag 24 Professional Halloween 2020 Giveaway
https://www.geeks.fyi/showthread.php?tid=13147
Optional:

You may want to like/follow O&O Software's social networking sites as added support.
3. One entry per IP address ONLY.

WE WILL BE CHECKING!



Only one entry per member is allowed. Dual entries will both be deleted and user will be banned from giveaway so

please be careful.



If there are any questions / concerns pertaining to the giveaway/contest please get in touch with me through PM.

Do not post it in this thread.

Doing so will merit a

warning

and ultimately be

banned

from entering further giveaway/contests.





 
Five (5) winners will each receive one (1) license of O&O Defrag 24 Professional
Winners will be selected by

O&O Software Representative
Upon winner announcement, all winners will only have 5 days to send a PM to claim their prize.
Please include your details (

Name / Email

) in your PM claim.
NO CONFIRMATION

FOR THOSE WITH INSUFFICIENT/INCOMPLETE DETAILS.
Prize will be

FORFEIT

if a PM claim is not received within the specified timeframe.
Prize will be

FORFEIT

if a PM claim is "not confirmed".
The Giveaway will run from 
October 24, 2020 to November 20, 2020