We at Geeks For Your Information are very pleased to announce our 


HitmanPro.Alert Christmas 2021 Giveaway!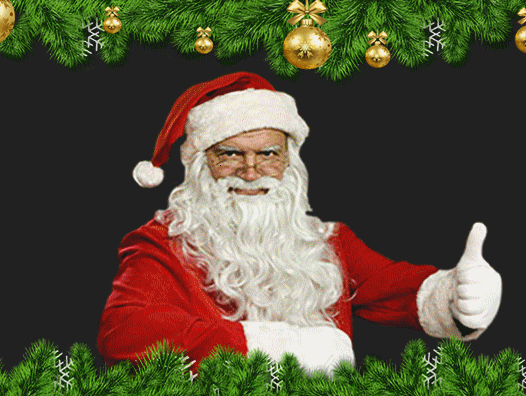 We would like to thank

Mr. Victor van Hillo

for sponsoring us the giveaway prizes
HitmanPro.Alert
is a solution that provides real-time protection for home and business PCs to guard against prevalent and zero-day software exploits, drive-by downloads, crypto-ransomware, online fraud, espionage and identity theft. It protects your computer systems even before new and undiscovered threats are formally addressed by security updates and antimalware solutions.  
HitmanPro's Advanced Malware Removal



All the features found in HitmanPro are also included in HitmanPro.Alert, including a powerful, professional-grade virus cleaner. While most traditional virus cleaners simple remove offending malware files, our deep scan and clean goes the extra mile by eradicating all traces and remnants of the malware that previous security software may have left on your computer transforming your computer to a state where it was never infected. 
 


Ransomware Protection



Ransomware  encrypts your files, making them unusable until a ransom is paid to the hackers who spread it. And there is no guarantee that they will be decrypted once the ransom is paid. Ransomware is one of the fastest growing malware infections in the world and has been making headlines through massive, worldwide outbreaks. It has become so lucrative, that business organizations have sprung up in the criminal world selling ransomware as a product or service to newbie hackers. 
 


HitManPro Alert vs Ransomware


HitmanPro.Alert watches for ransomware-style behavior, not just know ransomware, allowing it to catch brand new variants that other security software cannot recognize. If a file gets encrypted, HitmanPro.Alert makes a backup file. If other files continue to be encrypted, HitmanPro.Alert recognizes this behavior as potential ransomware and stops the process. It then rolls back the encryption by replacing the encrypted files with the saved backups and then removes the ransomware itself.  HitmanPro.Alert also blocks unwanted encryption of the boot drive, another tactic used by hackers to get money. All this is done without any needed user interaction. 
 


See how hitmanpro:alerts protect you from ransomware! *HitmanPro:Alert

Preventing Program Exploits



HitmanPro.Alert adds an additional layer of security around vulnerable programs, watching behavior that is malicious in nature. Infections are found and promptly removed. HitmanPro.Alert then replaces the infected Windows resources with safe, original versions. This prevents these programs from being exploited and used against the user. 
 


 


HitmanPro.Alert vs. WannaCry DoublePulsar

 


HitmanPro Alert vs a Keylogger

Keeping Your Privacy



Webcams, keyboards and web browsers are also susceptible to hacking. Simple infection techniques could give hackers access to the passwords and the credit card numbers you type, the web pages you visit, and anything that's happening in the front of your webcam. HitmanPro.Alert monitors unauthorized access to your webcam, keeping your private life "private". It beefs up browser security and warns you if the browser has been compromised in anyway. It also encrypts keystrokes, rendering the keyloggers useless and keeping what you type safe. These advanced privacy features led

MRG Effitas

to award HitmanPro.Alert their

Secure Online Banking Certification

. 

 


Disrupting the Cyber Kill Chain®


Alternative endpoint security solutions only focus on blocking malware delivery from web pages and email attachments, but HitmanPro.Alert also recognizes the capabilities of more devious attackers. HitmanPro.Alert is purpose-built to disrupt attacks in real-time across the entire threat life-cycle or Cyber Kill Chain®. HitmanPro.Alert not only offers exemplary exploit technique prevention and advanced malware remediation, its many "Risk Reduction" features also limit motivated and skilled attackers' abilities when they do succeed in compromising the endpoint.
 


CryptoGuard stops ransomware


The exclusive "Risk Reduction" features of HitmanPro.Alert include behavior based protection against high-impact crypto-ransomware, a prolific threats that slips by web filters and antivirus defenses every day. This type of infection --also generalized as

"cryptolocker"

--goes after images, documents, and other personal and critical data on local disks and networked drives. Cryptolocker malware encrypts the computer files of its victims and demands ransom money for the decryption key. The signature-less operation of HitmanPro.Alert's CryptoGuard technology universally prevents spontaneous encryption of data by cryptolockers. Even when trusted files or processes are hijacked for unsolicited encryption --as observed in cryptolockers "Vaultcrypt", "CryptoWall" and "CTB-Locker" --it is stopped and reverted by HitmanPro.Alert, without interaction from users or IT support personnel. 
 


 

Other Risk Reduction features focus e.g. on anti-espionage, such as kernel-based Keystroke Encryption, Webcam Notifier and BadUSB Protection. Moreover, Vaccination and Process Browsing and Application Lockdown reveal malware that hide inside or attempt to piggyback on trusted programs to gain persistence or hoist additional payloads. 
 






 


Latest build is HitmanPro.Alert 3.8.19 Build 923(2021-11-30)



Changelog (compared to build 921):



Build 923 (2021-11-30)


 

Improved Game detection.

Improved LockdownLoadImage whitelisting.








Release Notes HERE



 
 




 


HitmanPro.Alert licenses for this giveaway/contest

 


HitmanPro/SurfRight has provided Geeks For Your Information Forum five (5 x 1-year -- 3-PC's) licenses of HitmanPro.Alert as

Christmas 2021

contest prizes!

 
 


As

Christmas 2021

gift, everyone can join in this contest including approved

"new members"

. 


Note:

'new members' must have posted in the "Introduction" section HERE to qualify.





1. Please answer the question below.





"What convinces you of HitmanPro.Alert being the best 'Zero-Day Ransomware / Malware Removal' application?"




Post your reply as contest entry

WITH

your social media share.  Please see sample entry below.
 




2.

REQUIRED:

Please share this giveaway by pasting the quoted below in your Facebook/Twitter/Google+ Account.  

(Share is

NOT

limited to popular social media sites like Facebook, Twitter, Google+, and Instagram.)
 


Quote:Geeks For Your Information Forum [Official] HitmanPro.Alert Christmas 2021 Giveaway
https://www.geeks.fyi/showthread.php?tid=16294

 





Optional:

You may want to like/follow

Surfright's

social networking sites as added support.
 


3. One entry per IP address ONLY.

WE WILL BE CHECKING!



Only one entry per member is allowed. Dual entries will both be deleted and user will be banned from giveaway so

please be careful.



If there are any questions / concerns pertaining to the giveaway/contest please get in touch with me through PM.

Do not post it in this thread.

Doing so will merit a

warning

and ultimately be

banned

from entering further giveaway/contests.





 
 


Each of the five (5) winners will get one (1-year) Hitman.Pro.Alert licenses good for 3-PC's

 


Winners will be selected by

HitmanPro.Alert sponsor Mr. Victor van Hillo

and once posted,
winners will only have 5 days to send a PM to claim their prize. 

 


Please include your details (

Name / Email

) in your PM claim for proper licensing.



 


NO CONFIRMATION

FOR THOSE WITH INSUFFICIENT/INCOMPLETE DETAILS.

 


Prize will be

FORFEIT

if a PM claim is not received within the specified timeframe.

 


Prize will be

FORFEIT

if a PM claim is "not confirmed".



 


The Giveaway will run 
from December 10, 2021 to January 10, 2022