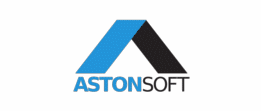 We at Geeks For Your Information are very pleased to announce our 


EssentialPIM Pro Christmas 2021 Giveaway
We would like to thank

Astonsoft Ltd.

 
for sponsoring us the giveaway prizes
EssentialPIM Pro
is a personal information manager that makes it easy to control your appointments, to do lists, notes, email messages, password entries and contacts. It is an affordable replacement for Outlook. In addition to built-in email support, EssentialPIM Pro offers portability, speed, intuitive interface, and the ability to synchronize all your information with MS Outlook and practically any online service available
(Google, iCloud, Toodledo, SyncML, CalDAV, etc.)
. The
Pro
version differs significantly from
EssentialPIM Free
, taking functionality to another level. 
EssentialPIM Pro vs. Free HERE
EssentialPIM Introduction
Features at a glance:
Multi-user access to a database

Storing and/or linking attachments

Assigning people for tasks

Advanced backup

Editable categories for appointments or tasks

Hierarchical task lists

Contact groups

Color printing

Sending any item to email

Synchronization with online services including, but not limited to Google, SyncML and CalDAV/CardDAV servers

Outlook synchronization

Custom views

Mass mail



EssentialPIM Pro Exclusive Features HERE
The powerful, full-featured Personal Information Manager for Windows offering Email, Synchronization, Portability, Network support, Android and iOS versions. 
EssentialPIM Pro versions are: (1)
PC Version, (2) Android version,
and
(3) iOS version
.   
EssentialPIM Pro
is
the
personal information manager that makes it easy to control your appointments, to do lists, notes, email messages, password entries and contacts. It is an affordable replacement for Outlook. In addition to built-in email support, EssentialPIM Pro offers portability, speed, intuitive interface, and the ability to synchronize all your information with MS Outlook and practically any online service available
(Google, iCloud, Toodledo, SyncML, CalDAV, etc.)
.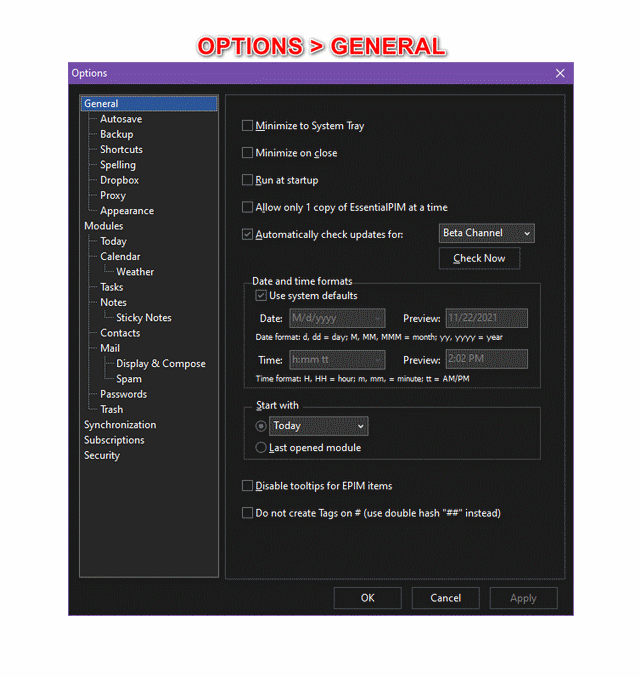 EssentialPIM Pro Main View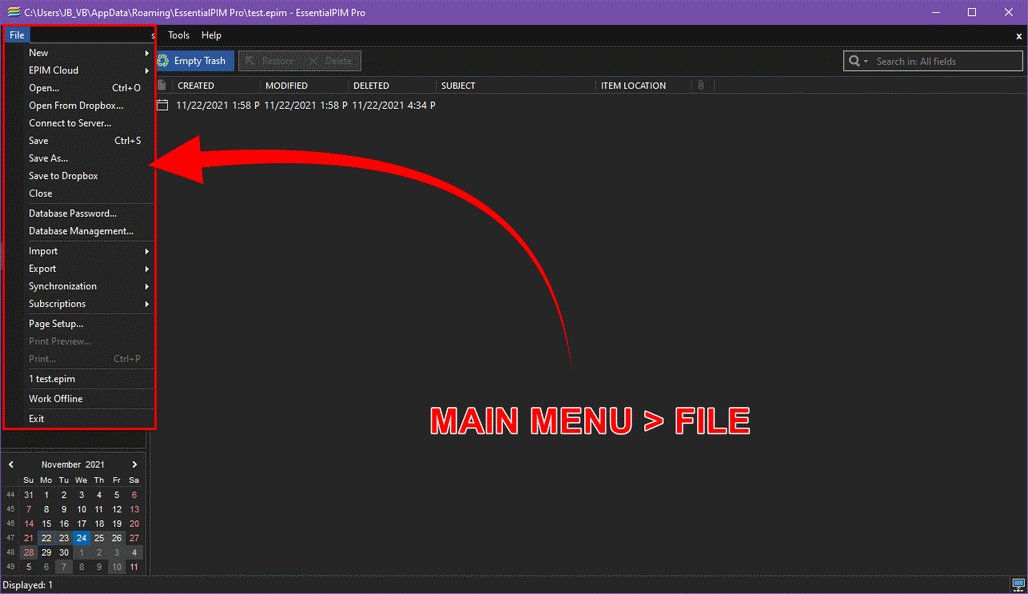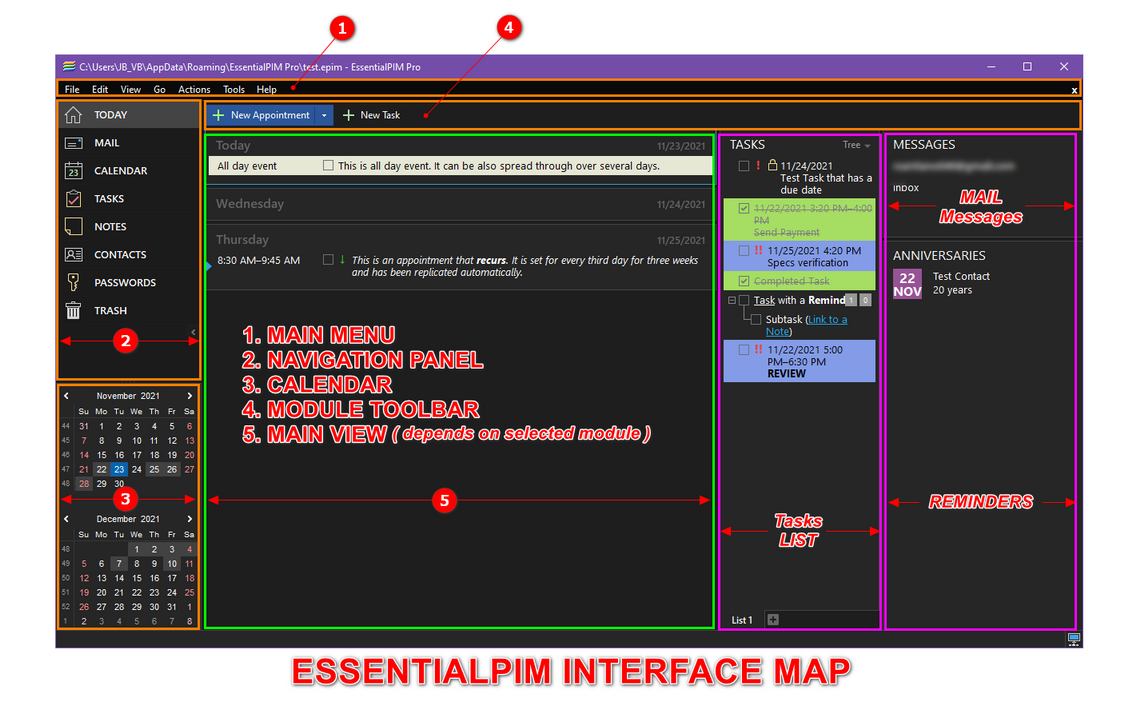 1_Main menu
Shows the list of commands available in the program. 
2_Navigation Panel
Where the user can switch between EssentialPIM modules (and views). The "Navigation panel" can be minimized or maximized by pressing on the small arrow button on top-right corner of the panel.
3_Calendar
Shows the calendar days over month with highlighted / marked busy days pertaining to appointments, tasks and the like.
4_Module Toolbar
Offers the user a couple of ways to work with and manage records. Its contents depend on the currently active module. 
5_Main view
(Depending on the currently open module)
, shows either "Tasks/Messages" information pertaining to a set task or appointment in an open "EPIM Today" module, or "Tasks" in an open "Calendar module".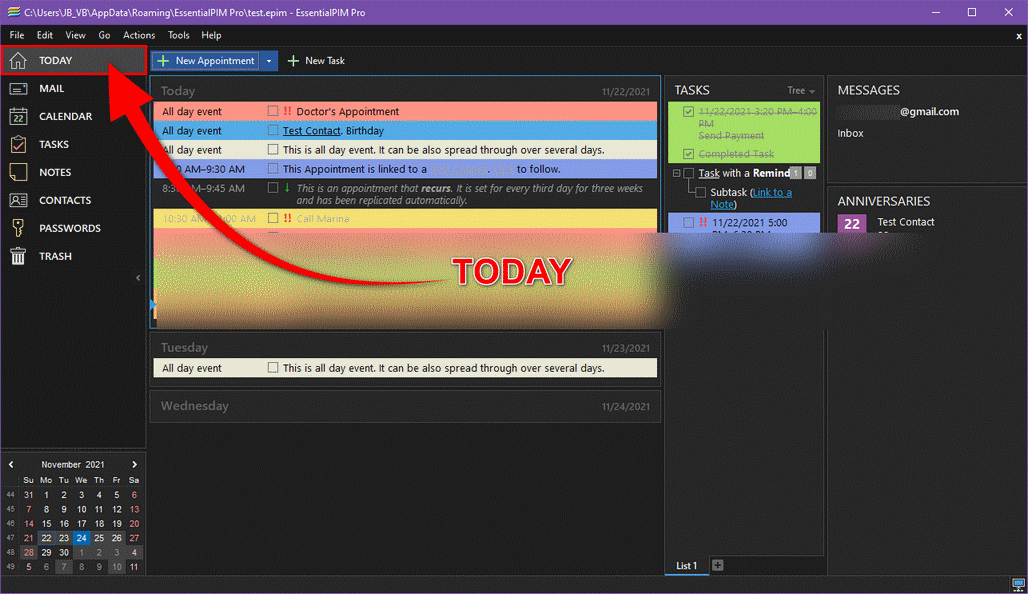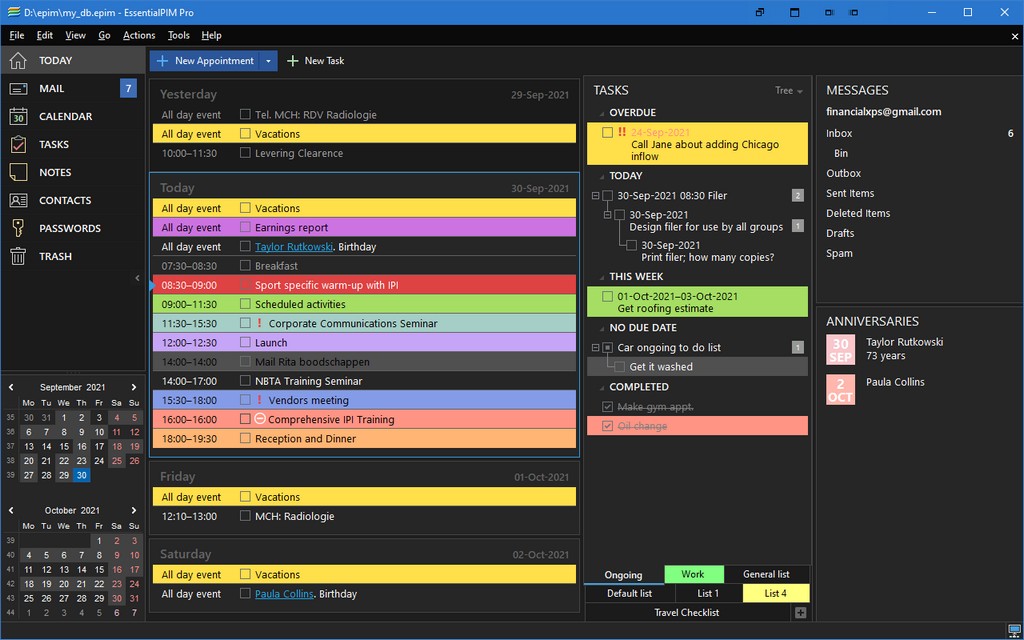 Today
Shows an overview of appointments, anniversaries and tasks for the upcoming days.  
Gives a full overview of things need to be done in a simple, color-coded layout. Data from all modules is collected here to give a short and long-term perspective.

Extensive settings to adjust the view, like showing certain data or limiting to certain period make sure you see your day the way you want it.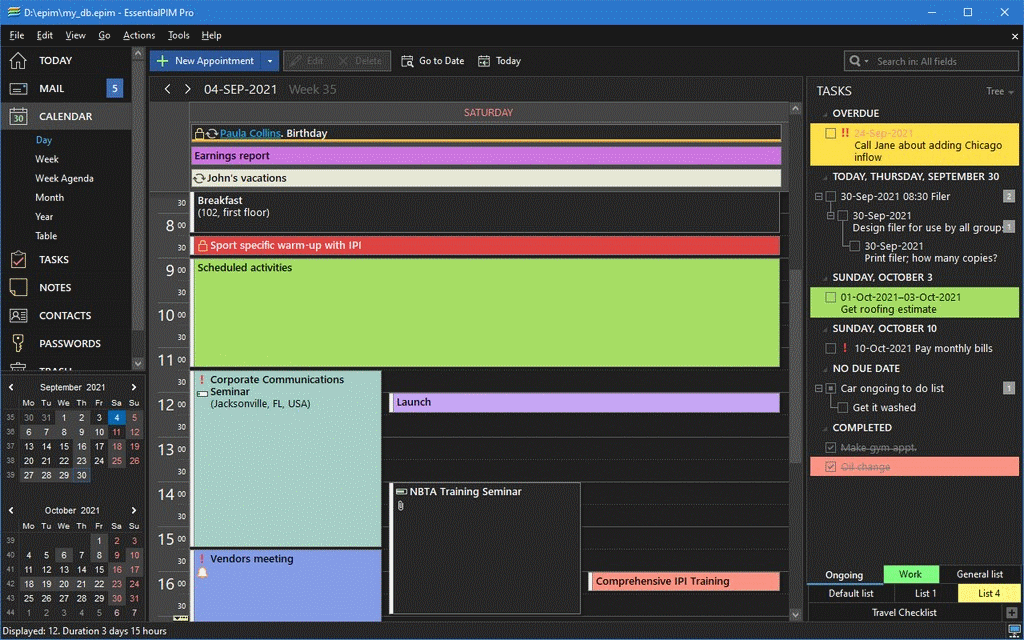 Calendar
Shows appointments for today and three upcoming days (by default settings). The Calendar module is a key part of EssentialPIM Pro and can be displayed in different views: Day, Week, Month, Week Agenda, Year, or Table. Views can be switched under the navigation pane at the left or under View menu (Day, Week, Week Agenda, Month, Year, and Table).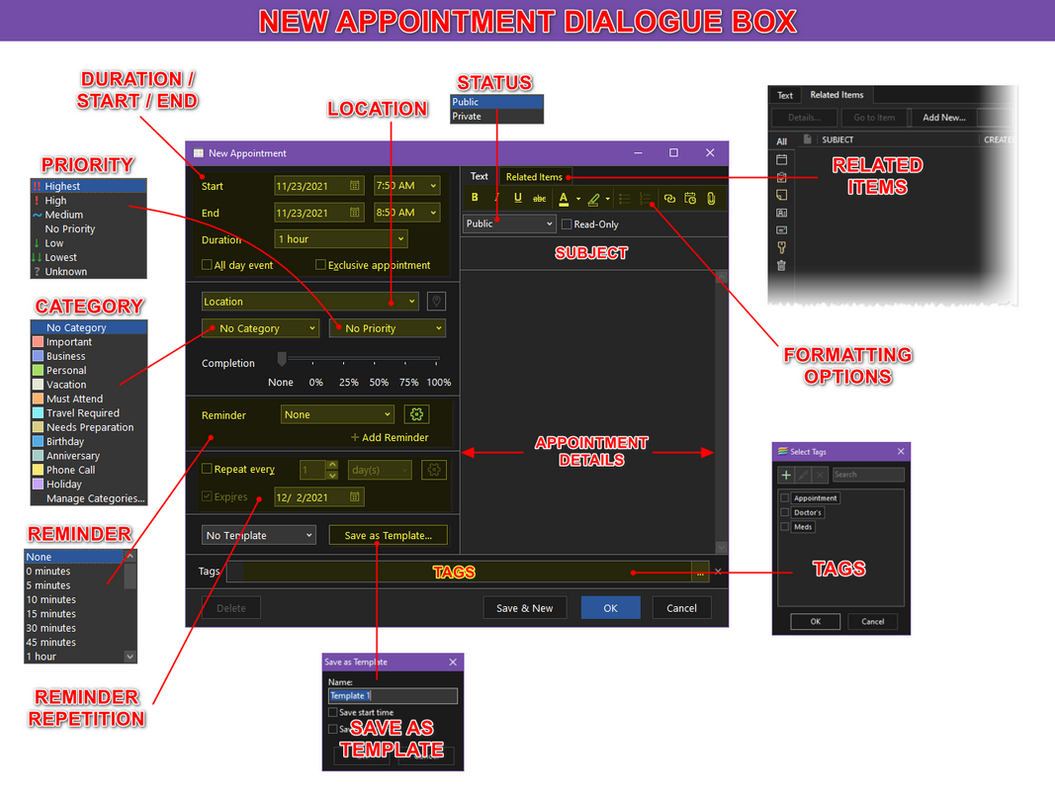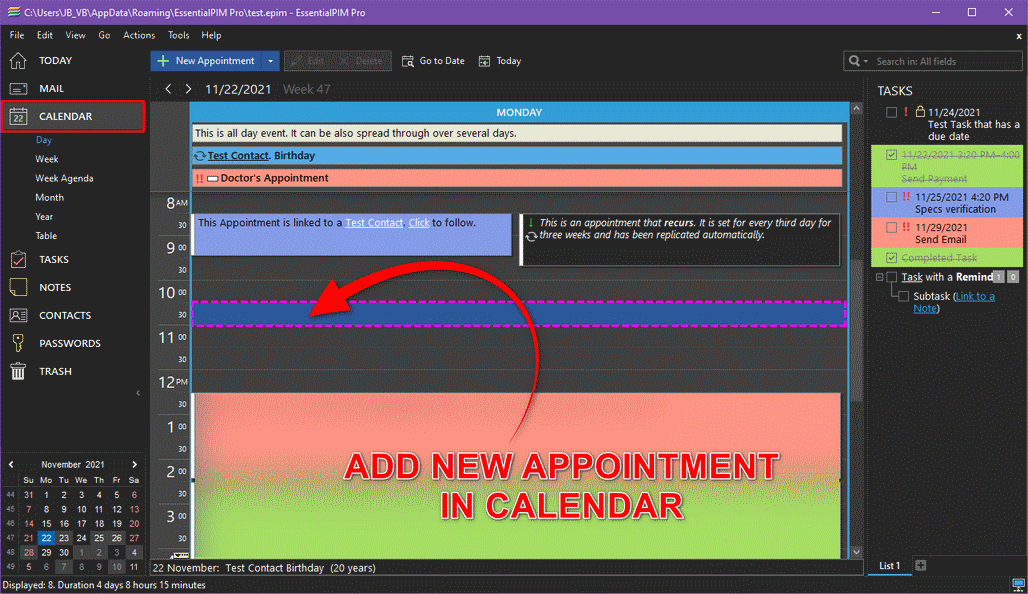 Color-coded, easy-to-read day, week, month, year schedules.

Customized categories, fast search make sure data is organized your way.

Templates allow you to insert new items quickly and without errors.

Extensive synchronization, printout and export capabilities let you handle your schedule data the way you want it.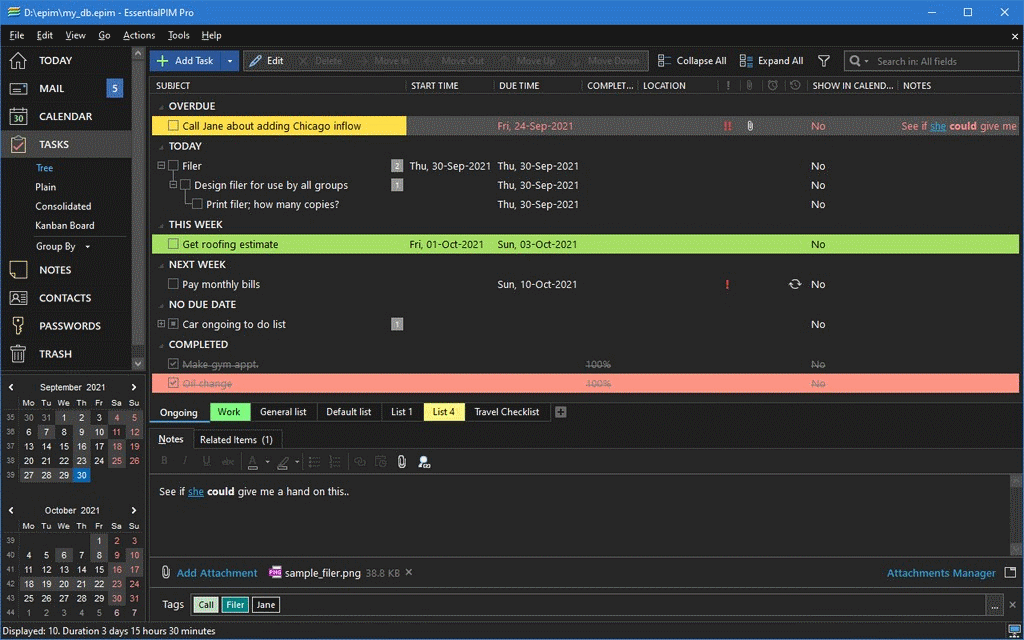 Tasks
Let's you manage your work to suit your needs. You can arrange tasks in a hierarchy, divide them into tabs, sort by any field, assign different priorities and categories, etc.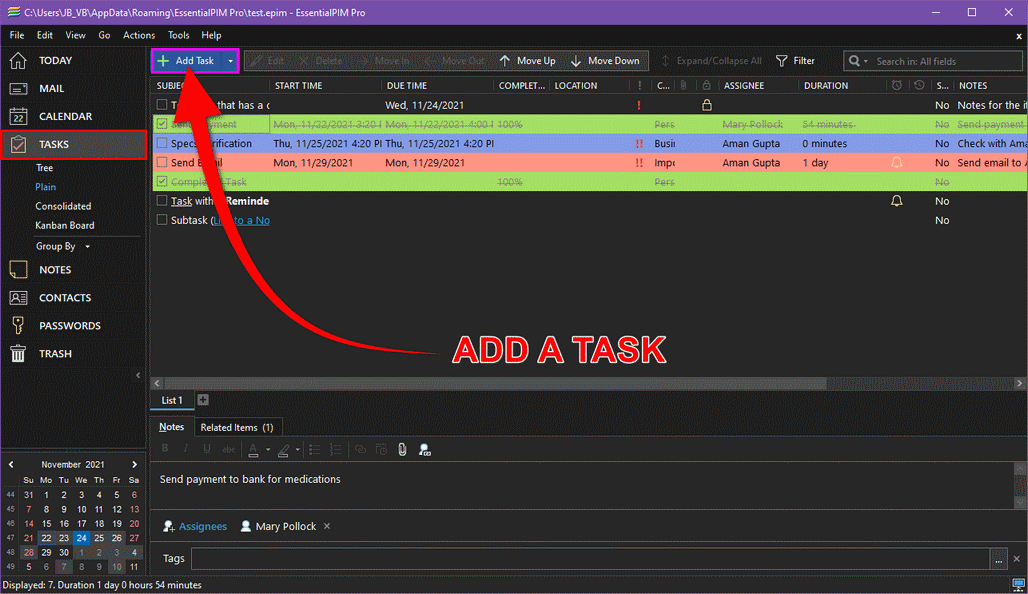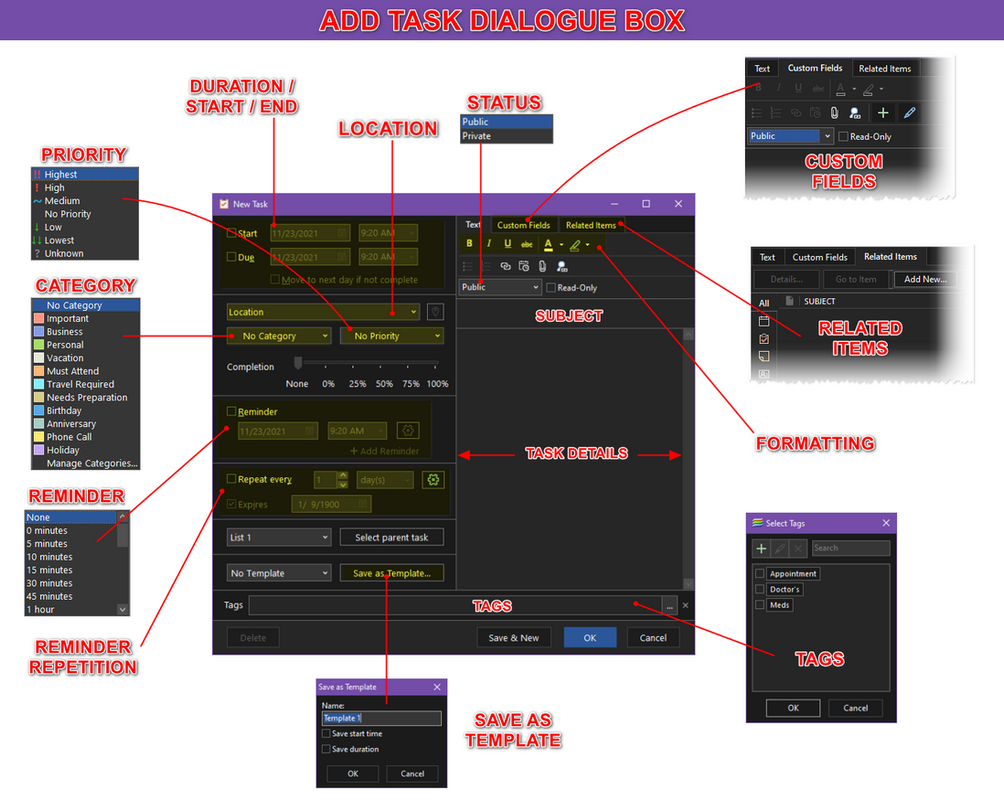 Flexible structure that organizes "Tasks" into multiple trees, with subtrees and leafs. Together with powerful filtering tools this allows for lightning-fast location of your data.

Powerful print- out features will allow you to print the way you want it.

Synchronize your "Tasks" with Outlook, Android/ iOS devices, Google or export into multiple formats.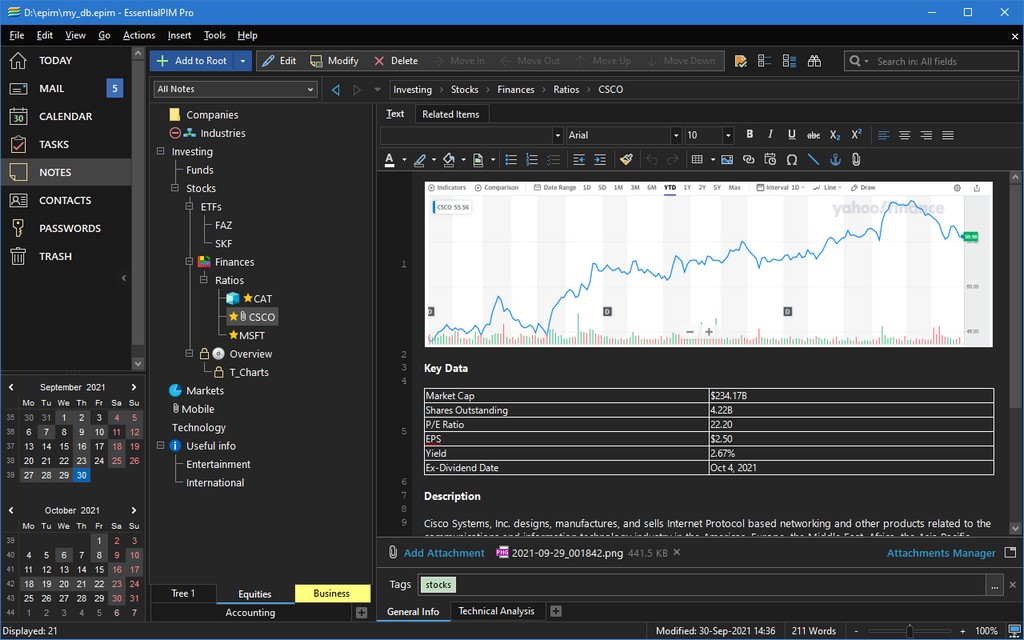 Notes
Offers classic text editing tools and can be organized in a hierarchical structure, dividing them into separate trees and even making sticky notes on the desktop.  
Flat, table, or tree-like multilevel data structure, or any combination you want.

Multiple views and a filter allow for very quick location of data.

Insert photos, drawings, pictures of any format, tables, any nicely formatted text.

Powerful synchronization (Outlook, Android, iOS, iCloud, Google), printout and save features.

Contacts
Has various tools to group and edit records. A new contact can be also created under Actions -> New Contact.
Groups are used to better organize contacts and browse through them more conveniently. You can also create newsletters and create and print envelopes and labels.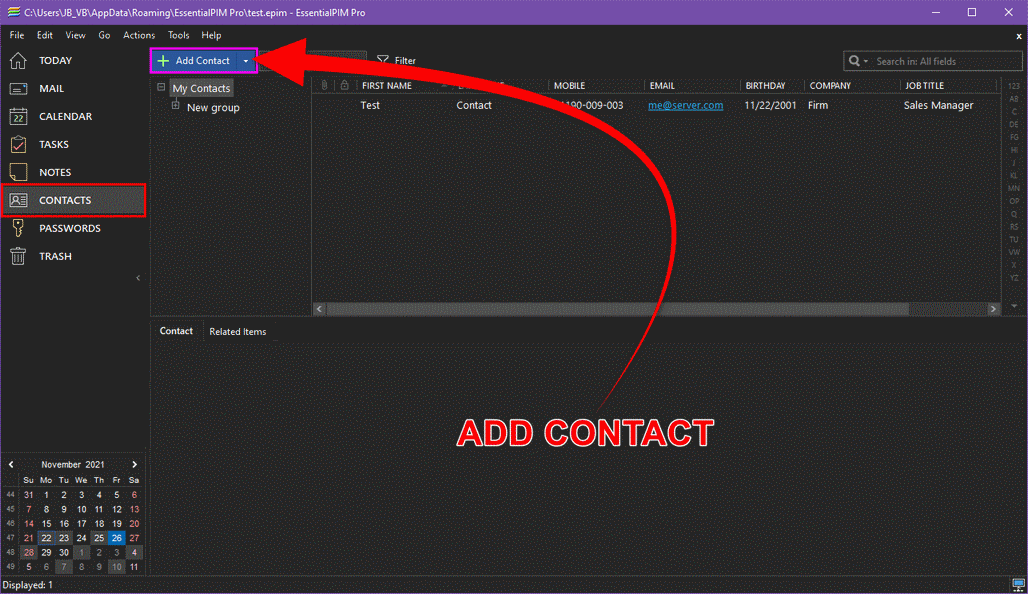 Multi-level groups and powerful filter make sure your contacts never lost.

Unlimited custom fields allow you to store virtually any type of data.

Integrated synchronization with Microsoft Outlook, iOS, Android and Google. Make sure your contacts are always with you.

Extensive printout and export features.

Dialing numbers straight from a contact card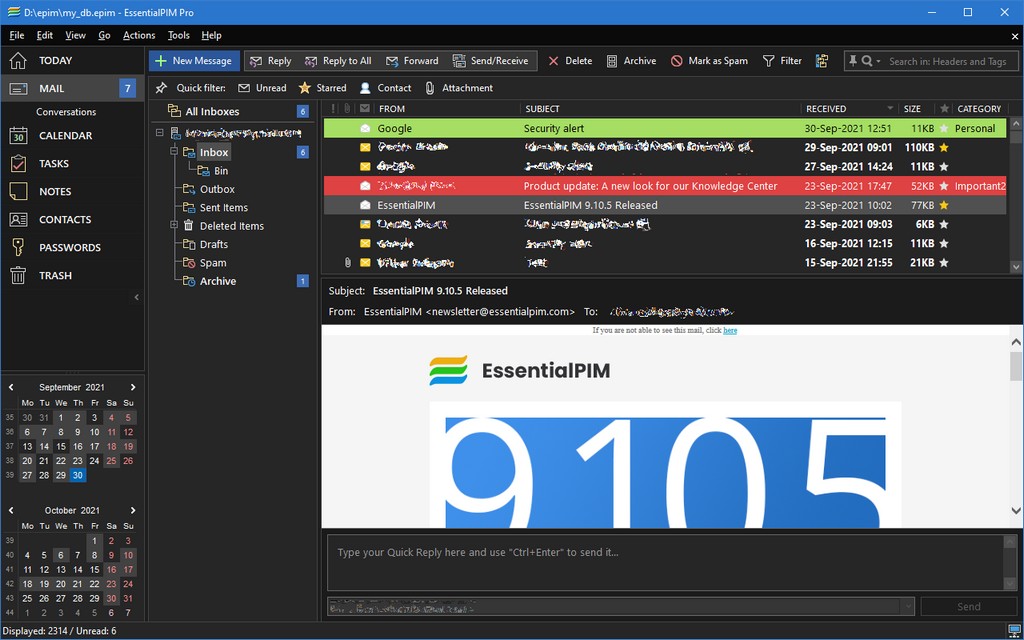 Mail
Mail has classic features including support of IMAP and POP3 protocols, message rules, unlimited mail accounts, PGP encryption and many others. Integration with contacts makes sending messages and newsletters easy.  
Portable email client that always works, online of or offline.

Integration with Contacts and other EssentialPIM modules for productive work.

Signatures, mail rules, printing- everything you would expect from a mature email client.

Full PGP encryption support to protect your privacy.

Versatile filtering tools to sort, find and filter emails.

Passwords
Passwords is a powerful management tool where you can store a variety of password data, generate passwords using defined patterns, organize password entries into groups, etc.  
Convenient way to store all your Passwords and other sensitive data.

Unlimited hierarchical groups, advanced sorting capabilities and fast search and filter make sure data is easily accessible.

Pre-set fields with unlimited custom fields allow you to store any data.

Extremely versatile printout and export- choose any entries, any fields and multiple layouts.

Auto-typing passwords into web forms with a single click.

Trash
All removed items will be moved to Trash where you can easily delete them permanently or restore later.  
Makes sure you never lose any items from EssentialPIM.

Data from Trash can be restored at any moment.

ESSENTIALPIM PRO FOR ANDROID
EssentialPIM for Android
allows you to keep and manage all of your EssentialPIM data on the go. It manages and provides seamless synchronization of the following EssentialPIM data:
calendar, tasks, notes, contacts
and
passwords
. All your data is interconnected and in one package!
Key Features:
Includes Calendar (day, week, week agenda, month, year and agenda views), Tasks

(hierarchical structure)

, Notes

(tree-like multilevel structure)

, Contacts

(groups and unlimited custom fields)

and Passwords

(secure, self-locking mechanism)

modules

Fast and responsive user interface with dark and light themes

Customizable widgets

(calendar month and agenda views, to do, notes, quick add new items, modules shortcuts)

. Some of the widgets are available through in-app purchase of the Pro version.

Flawless synchronization with Windows EssentialPIM works over Wi-Fi, cellular networks (3G, LTE), Bluetooth or USB cable

Automatic synchronization of your data with Google services: Calendar, Tasks, Drive

(for Notes and Passwords)

and Contacts

Ability to assign tags to items, which is always a great way to better organize your data and its usage scenarios

Storing attachments linked to any types of items

Lock the app with a password and/or fingerprint for security purposes

Data backup/restore option

Available in 26 languages

Ads free

EssentialPIM for Android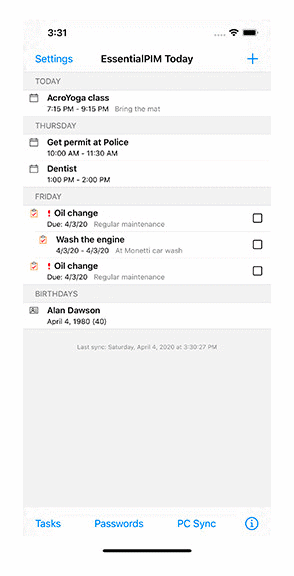 EssentialPIM for iPhone/iPad
is an app that allows to keep and manage all of your EssentialPIM data on the go. It manages and provides seamless synchronization of following EssentialPIM data: Contacts, Calendar, To Do and Passwords
(first two types of data are synchronized with iOS internal apps)
.
EssentialPIM for iOs
Latest version is EssentialPIM 10.0.2 (27-Dec-2021)
New in EssentialPIM 10.0.2 (Dec 27, 2021)
The Float option for tasks can now be saved in templates

Attached files are automatically added to email messages converted from notes

Float column in tasks for better overview and one-click changes

Reminders will not be stealing current focus anymore

Fixed all inconsistencies with the Float option in tasks

Text in notes should now be rendered correctly when scaling size is set to lager than 100% in Windows

Fixed a warning about opening the same EPIM database file twice

Bug fixes and small improvements

EssentialPIM Version History HERE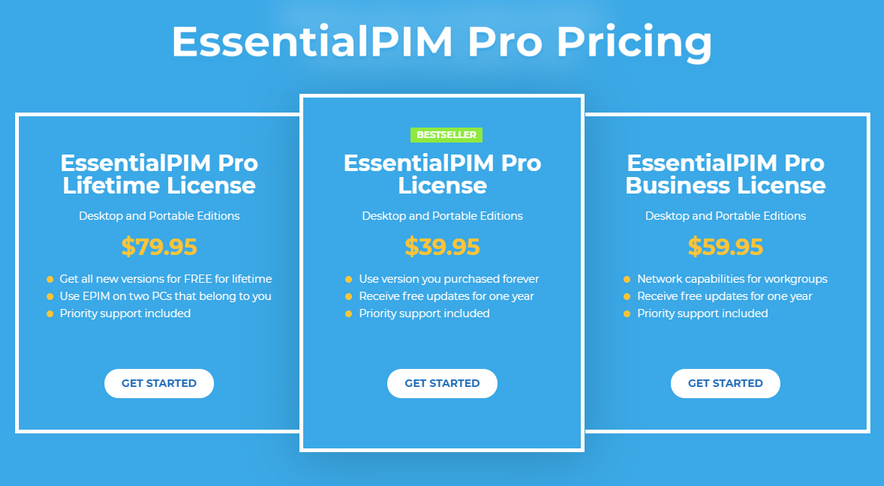 EssentialPIM Pro prizes for this giveaway/contest
As

Christmas 2021

contest prizes

Astonsoft Ltd.

has provided Geeks For Your Information Forum five (5) lifetime licenses of EssentialPIM Pro

(inclusive of 1-year free updates)
As

Christmas 2021

gift, everyone can join in this contest including approved

"new members"

. 


Note:

'new members' must have posted in the "Introduction" section HERE to qualify.
1. Please answer the question below.
"What email and personal / professional information management application do you use and why do you want to win a license of EssentialPIM Pro?"
Post your reply as contest entry

WITH

your social media share.  Please see sample entry below.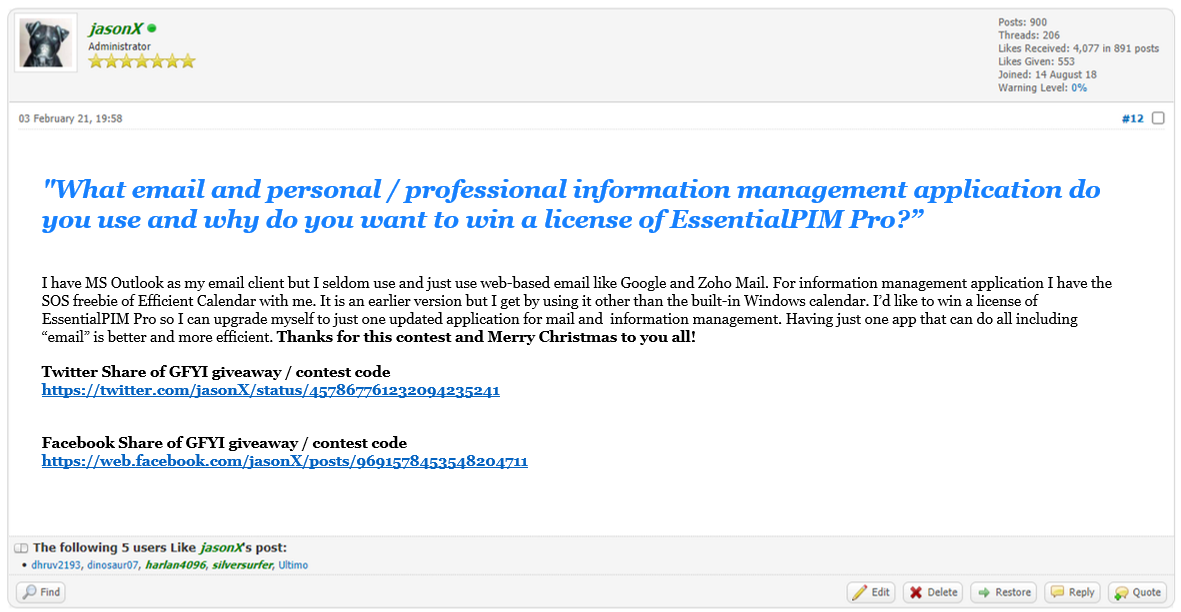 2.

REQUIRED:

Please share this giveaway by pasting the quoted below in your Facebook/Twitter/Google+ Account.  

(Share is

NOT

limited to popular social media sites like Facebook, Twitter, Google+, and Instagram.)
Quote:Geeks For Your Information Forum [Official] EssentialPIM Pro Christmas 2021 Giveaway
https://www.geeks.fyi/showthread.php?tid=16299
Optional:

You may want to like/follow

EssentialPIM's

social networking sites as added support.
3. One entry per IP address ONLY.

WE WILL BE CHECKING!



Only one entry per member is allowed. Dual entries will both be deleted and user will be banned from giveaway so

please be careful.



If there are any questions / concerns pertaining to the giveaway/contest please get in touch with me through PM.

Do not post it in this thread.

Doing so will merit a

warning

and ultimately be

banned

from entering further giveaway/contests.
Each of the

FIVE (5)

winners will get one (1) lifetime license of EssentialPIM Pro inclusive of 1-year of free updates
Winners will be selected via

random.org

and once posted,
winners will only have 5 days to send a PM to claim their prize. 
Please include your details (

Name / Email

) in your PM claim for proper licensing.
NO CONFIRMATION

FOR THOSE WITH INSUFFICIENT/INCOMPLETE DETAILS.
Prize will be

FORFEIT

if a PM claim is not received within the specified timeframe.
Prize will be

FORFEIT

if a PM claim is "not confirmed".
The Giveaway will run from December 10, 2021 to January 15, 2022