We at Geeks For Your Information are very pleased to announce our

Backup4all Professional and novaPDF Professional

Father's Day 2022

Blowout!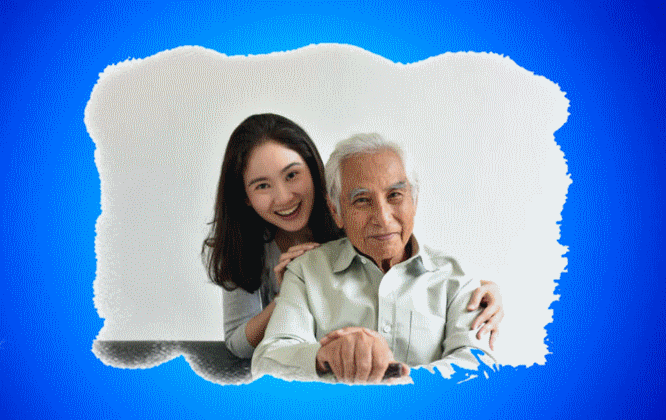 We would like to thank

Softland

 
for sponsoring us the giveaway prizes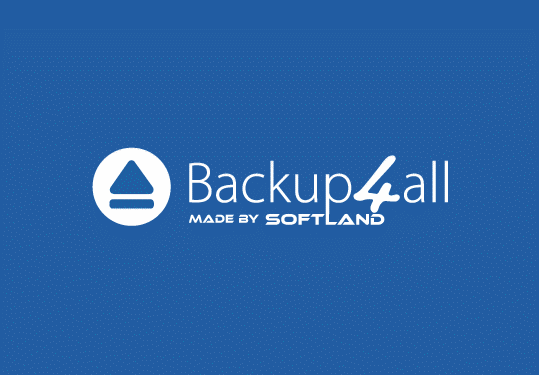 Overview
Backup4all
is an award-winning backup software for Windows. Backup4all protects the user's valuable data from partial or total loss by automating backup tasks, password protecting and compressing it to save storage space. Using Backup4all, the user can easily backup to any local, network drive, backup to FTP
(with support for SSL encryption, proxy server, passive mode)
, SFTP, Amazon S3, Azure, Dropbox
(Personal or Business)
, OneDrive
(Personal or Business)
, Google Cloud Storage, Box, HiDrive, Hubic, backup to CD, DVD or Blu-ray disc, Google Drive, or other removable media
(such as USB or Firewire drives)
.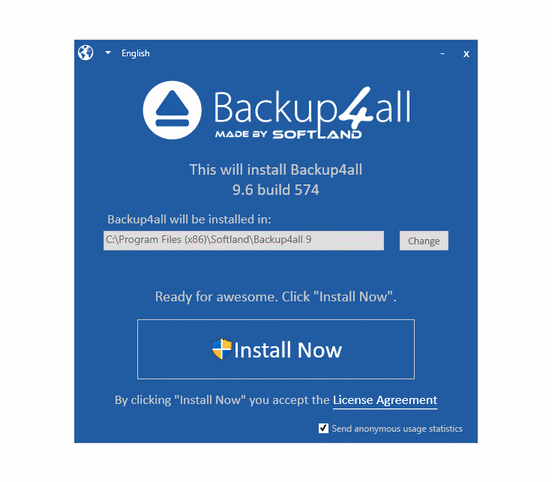 With Backup4all, the user can also use
multiple
Amazon S3
compatible clouds as backup destination: Akaza, Aruba Cloud, Backblaze B2, Caringo,  CenturyLink, Cisco, Claudian, Connectia, Constant, DDN, dinCloud, Dream Objects, Dunkel, T Cloud, Exoscale, Green Qloud, HGST, Hitachi, HostEurope, IDC Frontier, LeoNovus, Mandic, Minio, NetApp, NiftyClouds, Numergy, QNAP, Revera, Scality, Seeweb, SwiftStack, ThinkOn, Tiscali,  vCloud Air, Verizon, Walrus and Zettagrid. The user can add a "custom" S3 compatible server by entering the specific information.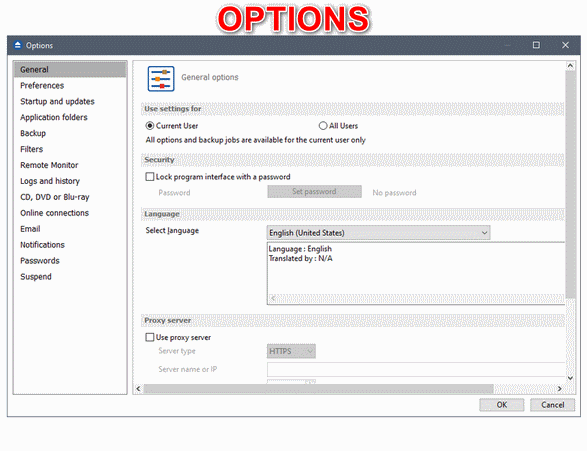 In Backup4all allows the user to manually select which files and folders to be backed up. There is also the option to use backup plugins which will automatically pick the necessarily files for backup. There are some predefined plugins available in application: My Documents, My Pictures, Google Chrome, Internet Explorer Favorites, Mozilla Firefox Profiles, Mozilla Thunderbird, Windows Live Mail or Outlook emails and settings. Users can create their own plugins using the Plugin Creator application. Backup4all has ZIP64 support
(can create backups over 2 GB)
and creates standard zip files, meaning he can access it with any zip compatible utility. Backup4all also allows to encrypt your backup using AES encryption
(128/192/256-bit)
.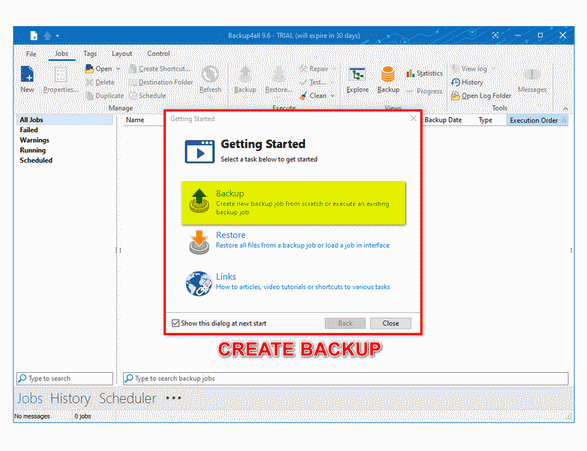 Backup4all comes in
three*
editions:
(i)

Lite

, (ii)

Standard

and (iii)

Professional

.
"Professional" is the full edition with all features enabled, while "Standard" and "Lite" are the limited-functionality editions.
*Backup4all Portable Edition
is a custom version of Backup4all that works
only
on portable devices.  
Backup4all backup types
Backup4all implements the fundamental backup types:
(i)

Smart

, (ii)

Full

, (iii)

Differential

, (iv)

Incremental

, and (v)

Mirror

.
With the exception of the "Mirror" type, the first time any job is executed, it
(Backup4all)
will run a "Full  Backup,
irrespective
of the job's type. See KB Articles of backup types below.      
Latest version build is Backup4all Professional version 9.7.624 (15-June-2022)
Changes in Backup4all 9.7.624 (15-June-2022)
Fixed: Outlook plugin included all files all the time

Fixed: Application was very slow at during the "updating catalog" phase

Changes in Backup4all 9.7.617 (06-June-2022)
Fixed: Import error from version 8 

Note: For an updated release change, kindly check always the link below.
How to schedule a daily backup with Backup4all 9
How to restore data with Backup4all 9
How to backup with Backup4all 9
How to activate Backup4all 9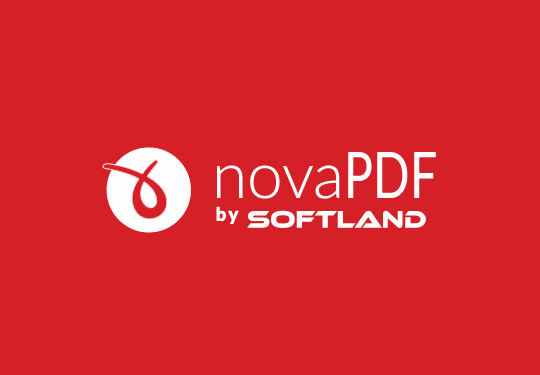 Overview
novaPDF
is a powerful PDF creator  / PDF printer for Windows that allows the user to easily create 100% industry-standard PDF files
(searchable and optionally PDF/A compliant)
. It's never been easier to print to PDF, the user simply opens a document, click on Print and select novaPDF as the printer to generate the PDF. 
novaPDF allows to create PDF documents and easily share them, making the process of collaboration more efficient. With just a few clicks user can have company's reports, contracts, workflows, agreements, marketing plans, spreadsheets, forms, products list, price list, charts, emails or other printable documents converted in PDF format. Its purpose is to enable users to exchange electronic documents easier, independently of the application in which they were initially created. The result PDF files can be viewed on any computer with a PDF viewer
(reader)
installed.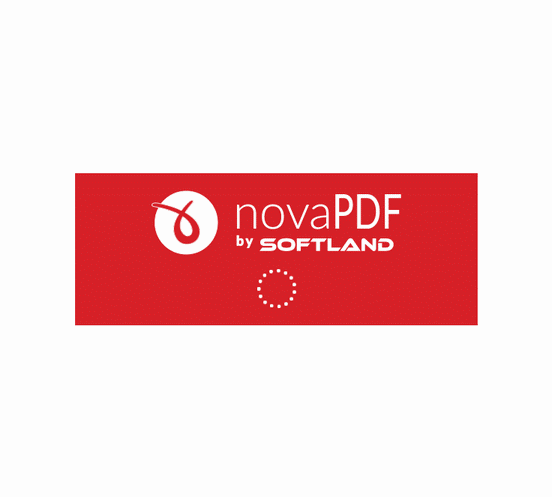 With novaPDF the user can set/define different public or private profiles, each with its own printing to PDF settings. This feature is very useful if there are different users using the same computer
(and each has different printing preferences)
or if only user
(singular)
but need different settings for printing documents. This PDF creator can generate PDF files with embedded fonts. This means that your PDF files can be read and printed on any system without distributing your font separately, while maintaining the original intended design. Furthermore, novaPDF can embed only the characters used in that document, so that the size of the resulting PDF will be smaller.
novaPDF supports PDF Linearization
(fast web view)
which allows the creation of PDF files that can be easily viewed via the web browser. Instead of downloading the entire PDF file at once, the PDF will be "streamed" in the browser page-by-page.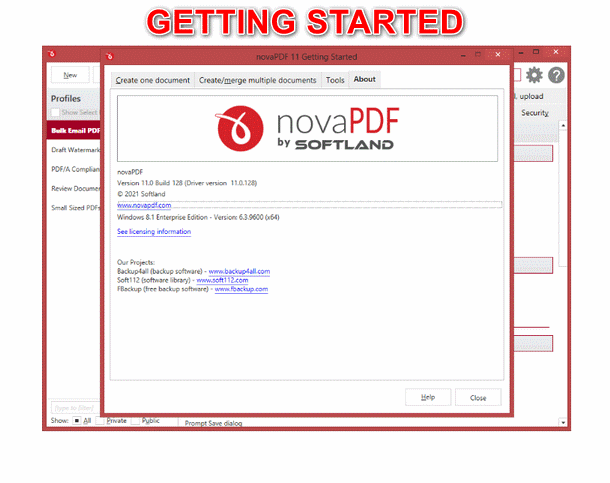 Users can personalize your documents by setting the document information
(title, subject, author, keywords)
. This feature is useful also if you want to publish your PDF files on the Web, as search engines will index your PDF files and use the document information to display it in the results. Furthermore, novaPDF can create PDF/A compliant PDF files, thus is ideal for long-term archiving of documents.
This PDF printer driver has a lot of features that allows to:
(i)

modify the paper size (or create new custom page sizes for large format printing),

(ii)

modify the resolution (from 72 to 2400 dpi),

(iii)

change page orientation (portrait, landscape),

(iv)

embed fonts (support for OpenType, TrueType and Type1 fonts),

(v)

merge PDF files and lots more
. The user interface supports localization and novaPDF is available in several different languages.   

novaPDF Professional can be used as a shared network PDF printer, via Remote Desktop Connection, Terminal Servers or Citrix (if) a license is owned for each connecting computer that prints to it directly. It can be installed on one computer in a network environment
(printer server)
and used by any computer within that network without having to install it on each computer. Simply share novaPDF on the printer server and connect to it from the other computers. Users can also define public profiles
(created on the server computer)
and there are automatically propagated to all client computers.  
novaPDF can be tried "fully" for up to 30-days for free! During the trial, the user shall have all the functionality of the installed edition, though the resulting PDF will show a footer notice at each page. After 30 days, the program will no longer work, unless you purchase a license and activate it. The licensed version doesn't expire and doesn't add any footer notices. novaPDF is compatible with 32/64-bit editions of these operating systems: Windows 10, 8/8.1, Windows 7/Vista/XP SP3 and Windows Server 2016/2012/2008/2003. Requires the .NET framework
(version 4.6 or higher)
installed.
Benefits of using novaPDF:
Save Time - Speedy one-click installation and fast PDF creation

Save Money - Switching to PDF instead of regular paper significantly reduces the cost.

Stay Safe - Password-protect PDF files using military-grade 256-bit AES encryption.

Improve Collaboration - Sharing PDF documents are faster & easier than sending faxes.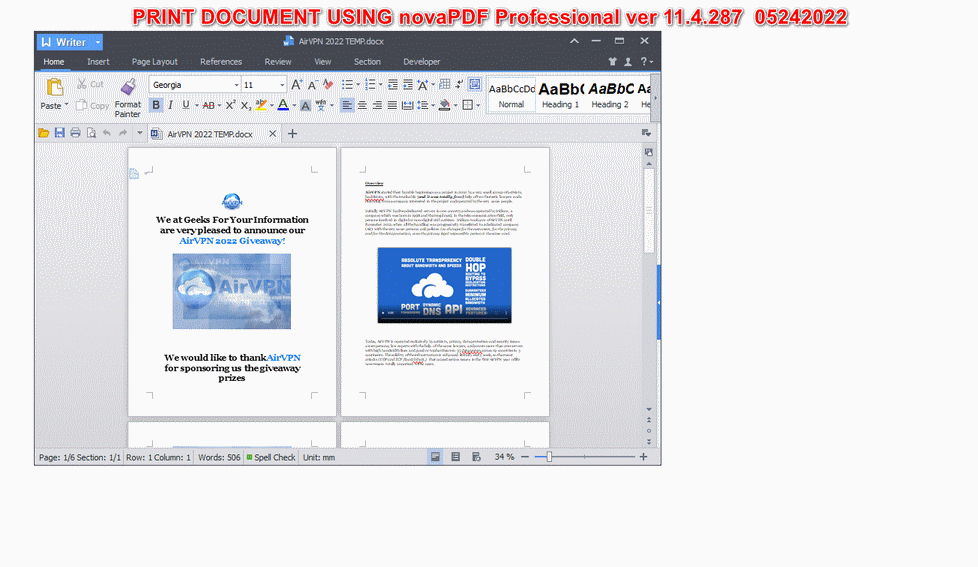 novaPDF allows the creation of PDF files in several ways:
(1)

via the novaPDF "Start page",

(2)

via add-ins for Microsoft Office or,

(3)

via printing directly to the novaPDF driver.
novaPDF comes in three editions: editions:
(i)

Lite

, (ii)

Standard

and (iii)

Professional
. The "Professional" edition has all the features enabled while the "Standard" and "Lite" editions have fewer features. See link below for the full-comparison of novaPDF editions.     
Latest version build is novaPDF Professional version 11.6.345 (15-July-2022)
Changes in novaPDF 11.6.345 (15-July-2022)
Added: New option to open the folder of the original PDF. novaPDF has
support for actions after a PDF was created, and this new option basically extends the Open PDF group of actions.


Updated: Check for updates window UI adjustments for multiple languages.



Due to lengths variation of words in various languages, we had to do UI adjustments for several languages (i.e. Greek)



Updated: Romanian translation is now complete



Fixed: Compression level options in COM. This fix only affects developers
that use novaPDF SDK or novaPDF OEM.

How to create PDF files with novaPDF 10
Convert to PDF with novaPDF
How to define a printing profile and set it active
Adding bookmarks with novaPDF 8
Adding text watermarks in PDFs with novaPDF
Backup4all Professional and novaPDF Professional licenses for this giveaway/contest
Softland has provided Geeks For Your Information Forum

twenty (20) licenses

of Backup4all Professional v9 and

twenty (20) licenses

novaPDF Professional v11 as

Father's Day 2022

contest prizes!
Licenses are version-limited lifetime licenses. novaPDF Professional ver11 and Backup4all Professional ver9 licenses can be upgraded for the lifecycle of novaPDF Professional version 11 / Backup4all Professional version 9. 

Licenses cannot be used to upgrade to next major version (novaPDF Professional version 12 / Backup4all Professional version 10) but can be used in perpetuity for said version.  
Everyone can join in this contest including approved

"new members"

. 


Note:

'new members' must have posted in the "Introduction" section HERE to qualify.
1. As this is a

"blowout"

sponsored by Softland, all participants will just need to identify/state

one (1) feature

(feature that he likes)

in Backup4all Professional and, novaPDF Professional. 

Post your reply as contest entry

WITH

your social media share.  

The

first

twenty (20) participants

with

valid entries

will be declared as winners. 

Please see sample "valid" entry below.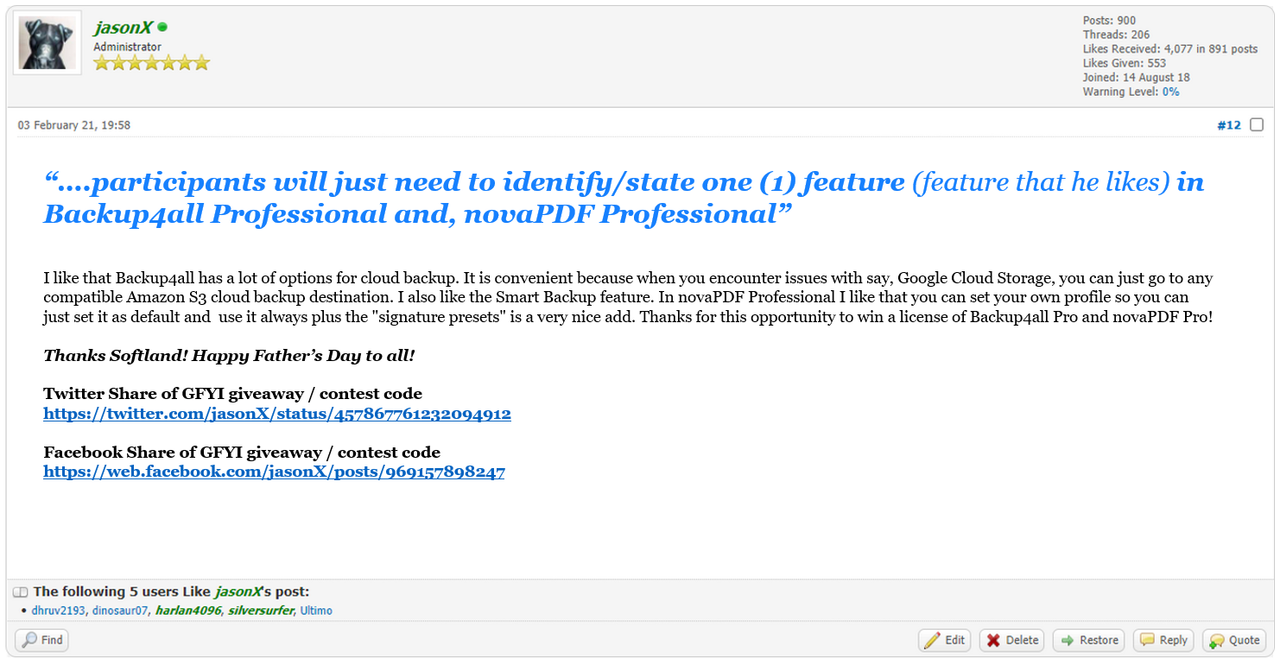 All

twenty (20) participants

with

valid entries

will be each awarded one (1) Backup4all Professional v9 license and one (1) novaPDF Professional v11 license.
2.

REQUIRED:

Please share this giveaway by pasting the quoted text below in your Facebook/Twitter/Google+ Account.  

(Share is

NOT

limited to popular social media sites like Facebook, Twitter, Google+, and Instagram.)
Quote:Geeks For Your Information Forum [Official] Backup4all Professional and novaPDF Professional Father's Day 2022 Blowout!https://www.geeks.fyi/showthread.php?tid=17452  
Optional

(but greatly appreciated)

: Kindly like/follow the social networking sites of

Backup4all and novaPDF's

as added support.
3. One entry per IP address ONLY.

WE WILL BE CHECKING!



Only one entry per member is allowed. Dual entries will both be deleted and user will be banned from giveaway so

please be careful.



If there are any questions / concerns pertaining to the giveaway/contest please get in touch with me through PM.

Do not post it in this thread.

Doing so will merit a

warning

and ultimately be

banned

from entering further giveaway/contests.
Each of the twenty (20) winners will get

one (1) Backup4all Professional v9 license

and

one (1) novaPDF Professional v11 license
The

first

twenty (20) participants

with

valid entries

will be declared as winners. Winners will only have 5 days to send a PM to claim their prize. 
Please include your details (

Name / Email

) in your PM claim for proper licensing.
NO CONFIRMATION

FOR THOSE WITH INSUFFICIENT/INCOMPLETE DETAILS.
Prize will be

FORFEIT

if a PM claim is not received within the specified timeframe.
Prize will be

FORFEIT

if a PM claim is "not confirmed".
The Giveaway will run 
from June 17, 2022 to July 31, 2022