GIVEAWAY ?
Celebrate one year of Aircove, our award-winning VPN router, with us & stand a chance to win a free year of ExpressVPN—for digital privacy & security at your fingertips! It's simple:
☑️ Follow
@expressvpn
☑️ Tag two friends who might like to enter
T&Cs are in the comments below. Best of luck!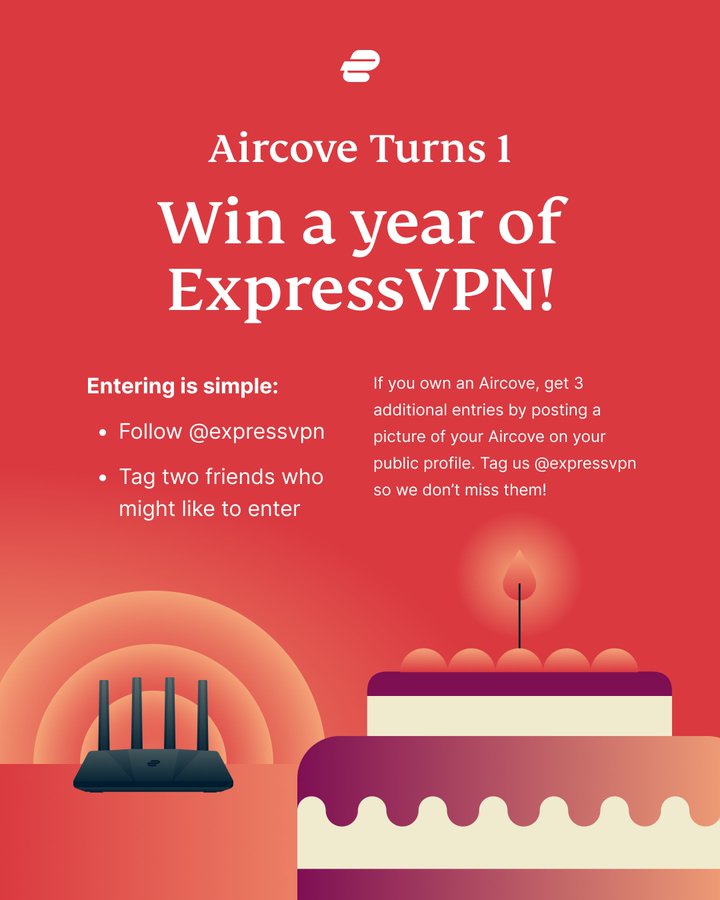 Source :
https://twitter.com/expressvpn/status/17...5073663466
*Only comments/photos posted between 26 October 2023, 01:00 GMT, and 1 November 2023, 08:00 GMT will be considered. Two (2) winners will be selected in a random drawing from all eligible entries. Winners will be notified via direct message. No purchase or payment of any kind is required for entry. In case of any dispute, ExpressVPN reserves the right of final decision.
https://twitter.com/expressvpn/status/17...7474114578