03 January 19, 06:51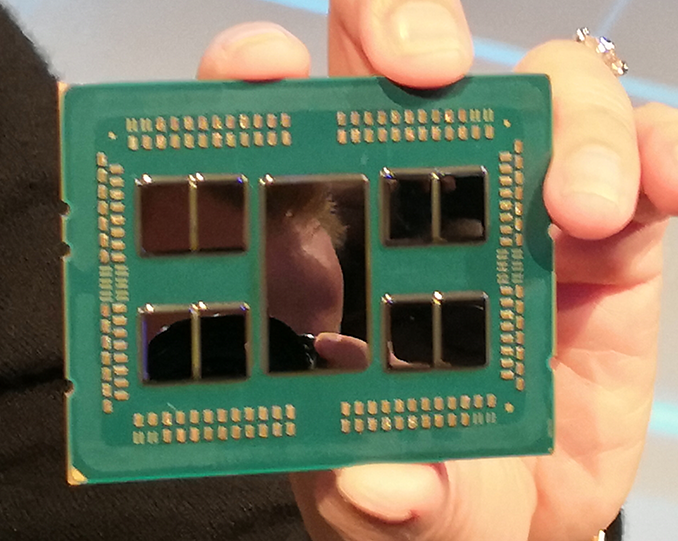 Quote:When Ryan initially asked me to write a roundup of the year's news on CPUs, I laughed. There has been a lot going on this year, from processor releases and reviews, to security issues, to discussions about the next few years of computing. However a couple of weeks ago I wrote a script to pull every AnandTech article out of our archive to filter into my own database for analysis. It turns out that the AT staff between us have written just shy of 200 news articles and longer format reviews about CPUs this year, and here are the highlights.

When discussing CPUs, at least the desktop market, our attention focuses to two companies in particular: Intel and AMD.

[b]January: Security and CES
[/b]
The start of the year typically begins with the big CES trade show in Las Vegas, but before we event got to that point, news broke about two new classifications of vulnerabilities affecting most modern processors:

Spectre and Meltdown

. This was significant as these two names signified a new family of microarchitectural vulnerabilities derived from the base design of modern processors, exploiting some of the tricks used for how we get a lot of speedup in common day-to-day tasks. The news broke about a week earlier than the companies intended (part of the term responsible disclosure), but the big players having around six month's notice to put forward fixes after 

Google's Project Zero

 first discovered them in 2017. These vulnerabilities were a common thread through 2018 (and still are today), as 

companies

 put forward a mix of software and firmware fixes for hardware in the wild, built 

security assurance teams

, and put research towards hardware fixes for future products. Essentially every high-performance processor ever made – 

Intel

, 

AMD

, 

ARM

, and 

POWER

 – is thought to be vulnerable at some level, and every major company made official statements on the issue. Software and firmware fixes for several generations of processors 

came out through 2018

, and new products that block 'some' of these attacks came out in the 

latter stage of 2018

, 

although

 2019 is where it gets more serious. Some of these fixes cause 

performance

 

regression

 in certain tasks, mostly enterprise based, however this is a topic that will also be at the forefront of every 2019-2020 CPU launch.
Full reading:
https://www.anandtech.com/show/13746/ana...-2018-cpus