21 January 19, 09:01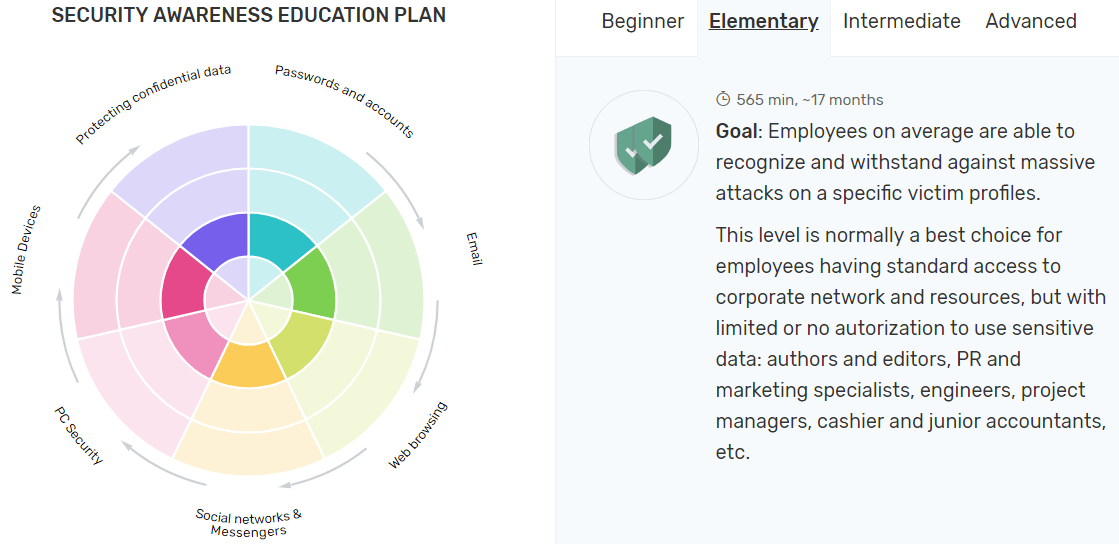 Quote:

Security Awareness (corporate cybersecurity training for employees) is perhaps the most in-demand area of the IT market. Companies understand perfectly well that mistakes by employees account for the majority of all incidents, and that the situation can be fixed only with the help of competent, effective training.





However, most awareness programs were made to meet the demands of enterprise customers. They are complicated and inflexible. Smaller business requires something different. Something like an online service that effectively boosts the cyberawareness of employees without requiring excessive resources. That is why we have launched our new Automated Security Awareness Platform, a solution designed primarily for SMB customers, but appropriate for large companies as well.





The main idea behind this platform is that employees should connect with the training — mainly because the information is not just theoretical but is related to their everyday work. Training sessions consist of short, interesting, and varied tasks. And when people enjoy what they learn, they learn effectively. Important: We apply the principle of microlearning — all lessons are very short (from 1 to 5 minutes), and each lesson develops a specific cybersecurity skill. For example, when studying the module "E-mail: Entry Level," employees form 13 specific skills — and spend just 30 minutes learning them.



We base our training on more than our cybersecurity expertise — we also bring expertise in humans, behavioral psychology, and the science of learning and information absorption. For example, we base our topic repetition on the f

orgetting curve

.
Full reading:
https://www.kaspersky.com/blog/k-asap/25411/